Players are already streaming Pokémon Legends: Arceus, a week ahead of release
Spoilers for the game have already flooded social media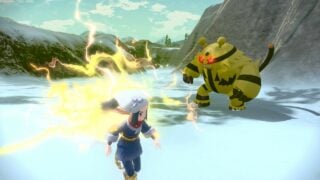 Dozens of players have seemingly managed to get their hands on Pokémon Legends: Arceus ahead of release and are streaming the game.
Despite The Pokémon Company's typical secrecy around its upcoming launches, and no English press reviews or final impressions having been published, Arceus is very much in the public domain this week.
Perhaps unsurprisingly, spoilers for the highly-anticipated Switch game have started appearing online, and it's also possible to watch players stream large portions of the game, especially on platforms like TikTok and Instagram.
According to social media users, players have also begun dumping the game's files to the PC in order to uncover all of the game's secrets before almost any players get their hands on it.
Pokemon Scarlet and Violet Guides:
Pokemon Scarlet and Violet walkthrough, tips, and Pokemon locations | How to invite friends online Pokemon Scarlet and Violet | How to breed eggs in Pokemon Scarlet and Violet | Where to get the Master Ball in Pokemon Scarlet and Violet| How to change outfit Pokemon Scarlet and Violet
Nintendo or TPC will likely shut down the streams once they're discovered, but at the time of publishing, at least 10 Twitch users are streaming the game. It is unclear whether these copies were obtained legally or not.
The pre-release leaks represent yet another setback for the typically secretive Pokémon Company, which has suffered from numerous high profile information breaches in recent years, with some even resulting in legal action.
In November, Twitch users also started live streaming early copies of Pokémon Brilliant Diamond & Shining Pearl, as much as ten days before their official release.
The most high-profile incident occurred last year when Nintendo publicly cut ties with a Portuguese website after it was found to have been behind some pre-launch Pokémon Sword and Shield leaks.
Ahead of the Arceus release next week, a number of Japanese video game websites have been posting their first impressions of Pokémon Legends: Arceus following a recent hands-on event in Japan.
Famitsu praised the game for moving the Pokémon series in a new direction, saying: "It's safe to say that this game is completely different from previous titles.
"The first thing that impressed me when I started playing was the exhilarating feeling of moving around freely in the vast field."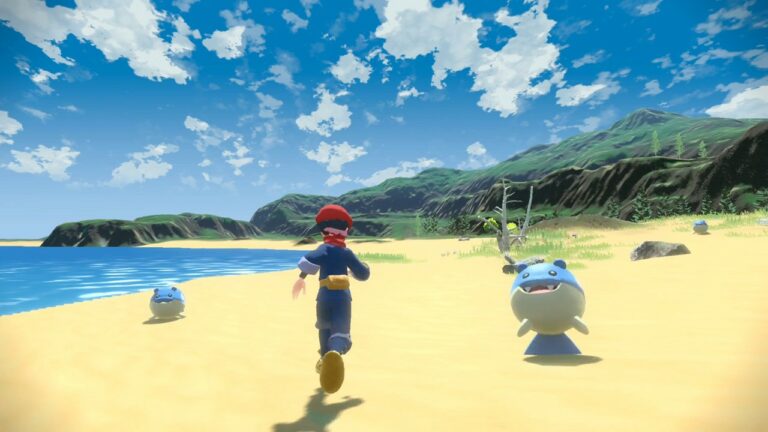 Its report also praised the way Pokémon could be found freely roaming around each area, and the excitement in wondering which species would be encountered each time they reached a new one.
The ability to ride Pokémon was also commended, with Famitsu's reporter saying it made traversing the open world more exciting, especially when using a flying-type Pokémon.
"It feels great just to be able to fly freely in the sky, but it's especially fun to look for Pokémon that look small below you," it said.
In one of VGC's recently published 2022 game previews, we said developer Game Freak's decision to break from the franchise's usual formula could deliver the refresh the series needs.