Playdate has sold over 50,000 units, more than double Panic's forecast
The company claims it sold over 20,000 units in under 20 minutes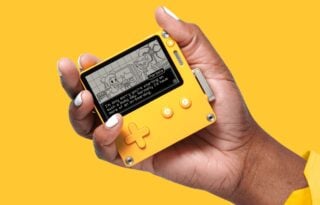 Panic has announced that its Playdate handheld has sold over 50,000 units, more than double what was forecast by the developer.
53,142 Playdates have been sold since the company opened pre-orders on July 29, 2021.
According to Panic, the company planned to manufacture 20,000 units. It would go on to sell 20,000 units in one day.
"It's been a great year for Playdate," project lead Greg Maletic said in a statement. "When we started, we had no idea how big the audience would be for a weird product like this, but we told the factory [to] build 20,000.
"To have now sold more than 53,000 (and counting) is heartening. And this, at a time when parts shortages forced our delivery lead-times out as much as a year. As those lead-times shorten and Playdate delivery becomes more immediate, we're looking forward to an even better year two."
According to Panic, the company has shipped 27,000 of the pre-ordered units and is "hard at work" fulfilling the rest of the orders.
Earlier this year Panic announced that the Playdate's price will increase by $20 to $199 due to rising manufacturing costs.
"That $20 delta is largely because our factory recently gave us the inevitable news that in 2023, the price of building a single Playdate is going up," said Panic co-founder Cabel Sasser.
The price rise was announced alongside the launch of an on-device digital store for Playdate called Catalog.
It arrived with 16 Playdate games and apps, including 11 brand new titles. Two of the games, Recommendation Dog!! and Reel Steel, are free for all Playdate owners as a bonus for Playdate Season One.