Playdate handheld console pre-order details and Season One games revealed
$179 console is expected to begin shipping later this year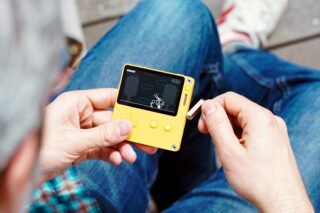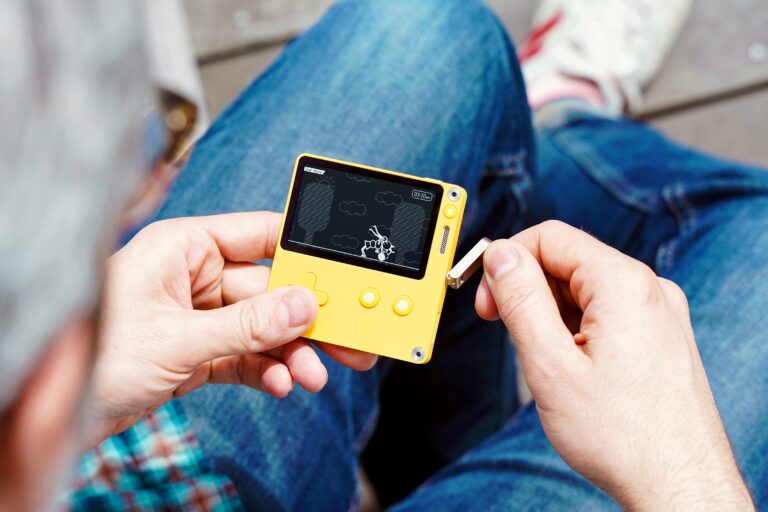 Panic has announced pre-order details for its upcoming handheld console Playdate, alongside new games for the system.
Pre-orders will launch in July and the console is expected to begin shipping later this year. The exact date pre-orders will go live will be revealed "soon" and there will be at least a week's warning before they open.
Panic said its factory is currently manufacturing an initial order of 20,000 units which it hopes will be sufficient to cover early demand.
Playdate is priced at $179, which is $30 more than when it was first announced in May 2019, although purchasers now get a 24-game "season" as part of the package rather than the 12 games originally advertised.
Titles are specially made for the system by indie developers including Katamari Damacy creator Keita Takahashi and two new games will be released each week via Wi-Fi as part of Season One.
21 out of the 24 games included with Season One were revealed on Tuesday and are listed in full below.
Lucas Pope (Return of the Obra Dinn, Papers Please) was also confirmed to be working on an upcoming game for Playdate called Mars After Midnight.
Playdate features a 2.7-inch black-and-white screen with a resolution of 400 × 240 – around four times the pixels of the Game Boy's screen. It has a D-pad and two buttons, plus a crank which flips out from the side of the device.
Panic, which has predominantly developed Mac and iOS software for the last 20 years but is also the publisher of Firewatch and Untitled Goose Game, bills the crank as "a rotating analogue controller that puts a whole new spin on games".
Some games will use Playdate's crank exclusively, like Crankin's Time Travel Adventure, while others won't use it at all.
Indie developers will also be able to sell future games for Playdate themselves that can be sideloaded onto the system.
Playdate confirmed Season one games
Crankin's Time Travel Adventure
Developed by: uvula (Keita Takahashi, Ryan Mohler), Matthew Grimm, and Shaun Inman
Battleship Godios
Developed by: TPM . CO SOFT WORKS.
Boogie Loops
Developed by: May-Li Khoe and Andy Matuschak.
Casual Birder
Developed by: Diego Garcia (he/him). Music and Sound by: Max Coburn (he/him).
DemonQuest 85
Developed by: Alex Ashby (he/him), Lawrence Bishop (he/him), Duncan Fyfe (he/him), Belinda Leung (she/her), and Jared Emerson-Johnson (he/him).
Echoic Memory
Developed by: Samantha Kalman (she/her), Everest Pipkin (they/them), Carol Mertz (she/her), and Rachelle Viola (she/her).
Executive Golf DX
Developed by: davemakes (they/them).
Flipper Lifter
Developed by: Serenity Forge.
Forrest Byrnes: Up in Smoke
Developed by: Nels Anderson (he/him) and Christina "castpixel" Neofotistou (she/her).
Hyper Meteor
Developed by: Vertex Pop (Mobeen Fikree [he/him], Robby Duguay [he/him], and h heron[they/them]).
Lost Your Marbles
Developed by: Sweet Baby Inc. & Friends.
Omaze
Developed by: Gregory Kogos.
Pick Pack Pup
Developed by: Nic Magnier (he/him), Arthur Hamer (he/him). Music by: Logan Gabriel (he/him).
Questy Chess
Developed by: Dadako.
Ratcheteer
Developed by: Shaun Inman, Matthew Grimm, and Charlie Davis.
Sasquatchers
Developed by: Chuck Jordan. Music and Sound by: Jared Emerson-Johnson.
Snak
Developed by: Zach Gage (he/him). Art by: Neven Mrgan (he/him).
Spellcorked!
Developed by: Jada Gibbs, Nick Splendorr, Ryan Splendorr, and Tony Ghostbrite. Music by: A Shell in the Pit (Em Halberstadt).
Zipper
Developed by: Bennett Foddy (he/him).
Saturday Edition
Developed by: Chris Makris. Music by: A Shell in the Pit (Gord McGladdery, Alfonso Salinas).
Whitewater Wipeout
Developed by: Chuhai Labs (Giles Goddard [he/him], Mark Lentz [he/him], Peter Traylor [he/him], Hero Liao [he/him], Remy Thor [he/him], Charlie March [he/him], Kensaku Nakata [he/him], Zach Aikman [he/him], Mihoko Terao [she/her], and Kinsey Burke [she/her].
Related Products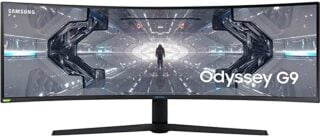 SAMSUNG 49-inch Odyssey G9 Gaming Monitor
Other Products
Some external links on this page are affiliate links, if you click on our affiliate links and make a purchase we might receive a commission.