Platinum Games' Inaba says secret project is 'unlike anything done before'
Bayonetta studio set for "incredibly important" year, boss tells VGC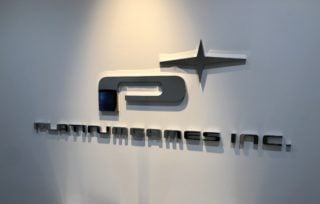 Bayonetta studio Platinum Games has said 2019 will be an "incredibly important" year for the developer, with the firm set to benefit from "major" new approaches aimed at shaking up both its business and design strategies.
Speaking to VGC at its Osaka, Japan headquarters in our Platinum Games interview, studio head Atsushi Inaba said the methodology changes, including new approaches in how it designs its games, come in an attempt to build a "new foundation" for the company.
[UPDATE: VGC's Astral Chain review has been published, awarding the game a score of 5/5]
Bayonetta 3 will see a change in design process based on Platinum Games' experience creating the first two games, Inaba added, and the firm is midway through creating an unannounced title which he claimed "has never been done before".
The firm will also seek to move towards a self-publishing model for its games, Inaba said, and eventually reach the point where it has the "freedom" to own its IP and make independent decisions on future directions.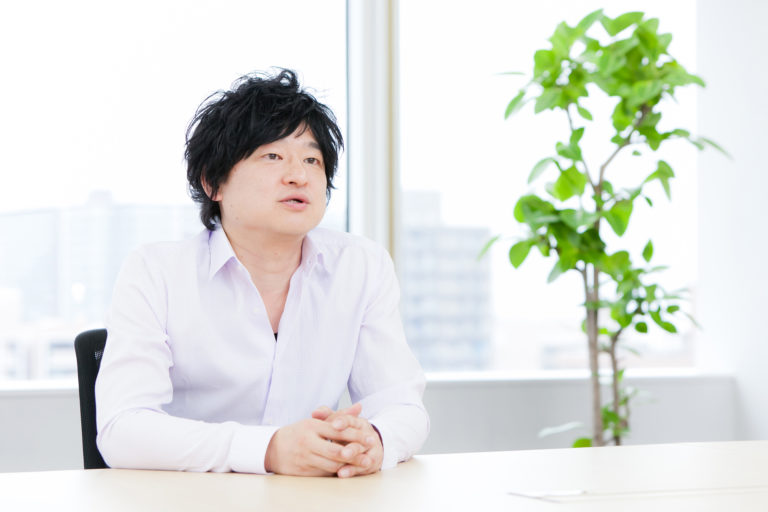 "2019 will be an incredibly important year for us," Inaba told VGC. "Without speaking directly to the number of titles we may or may not announce, I can say it's going to be a year of some major new approaches, new challenges and new methods for us.
"Basically, we're building a new foundation that in later years will pay dividends. For us, new challenges are going to be very important."
Inaba said Platinum Games' new approaches can be broken down into changes to its business model, including a move away from relying on external publisher funding, as well as an examination of how it structures game design. He claimed the latter has led to an exciting new development project.
"Right now we're in the middle of designing something that has never been done before. I know a lot of people say that, but the game we're working on truly is unlike anything else," he said.
"There are still going to potentially be games in which we partner with publishers to do big things with big IPs"
"Even for our varied history of veteran game developers, this is something that has never been designed before. So from a game design perspective, we're very excited right now."
Inaba has alluded to an unannounced project once before, although it's not clear if he was referring to the same title. During a BitSummit panel in May 2018, he claimed one game Platinum is working on would "turn the action genre on its head".
Pursuit of Freedom
With 2017's NieR: Automata, which sold more than 3.5 million copies, Platinum Games enjoyed one of the high points of its 12 years in business. However, it was still reliant on third-party companies (in this case, Square Enix) to bring its games to market.
During its first decade, Platinum's reliance on game franchises it doesn't own hasn't always left the company with a clear route forward, especially when it comes to negotiating sequels. Sega, the owner of the Bayonetta IP, eventually granted Platinum Games the right to make more games with Nintendo, however many of the studio's other former creations, including Vanquish and Mad World, remain dormant.
Even the upcoming Astral Chain being created under an agreement that sees the IP remain with Nintendo and not Platinum Games.
Inaba has said he is determined to break the cycle with the creation of two new independent IPs owned entirely by the studio, neither of which have been announced. This will finally give the studio the freedom to choose entirely its own directions, including making sequels, he said.
"It's absolutely the truth that there are cases where you want to do a sequel but if you don't own the IP, you can't do it," Inaba explained.
"It's that simple, and quite frankly in the case of Bayonetta it took a lot of time and energy to get it to the point where sequels could be made. It wasn't as simple as picking up the phone and asking, 'hey, can we do this?' There were a lot of pieces that needed to fall into place and a lot of negotiating that had to occur.
"That's a pain. That's a hassle. For us as creators, we want to get to the point where self-publishing allows us to own our IP and do what we want with it, including making sequels. So the faster we can have that freedom, the better if will be for all the creators here."
However, the pursuit of wholly-owned IP doesn't necessarily mean the end of collaborations, Inaba said, such as Platinum Games' released games based on Metal Gear Solid and Star Fox.
"Quite frankly, what it means is we have a lot of different choices in the way that we want to make games," he said.
"There are still going to potentially be games in which we partner with publishers to do big things with big IPs. There might be some co-publishing options where we're doing some of it and they're doing some of it to make a larger game, and there might be situations where we're going to be self-publishing larger games as well."
Related Products
Other Products
Some external links on this page are affiliate links, if you click on our affiliate links and make a purchase we might receive a commission.