Platinum says it wants to talk to Xbox about Scalebound: 'Phil, let's do it!'
"We'd like to have a proper discussion with Microsoft," says Platinum's president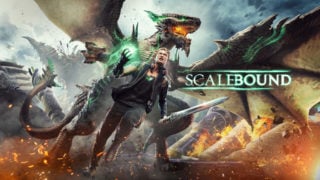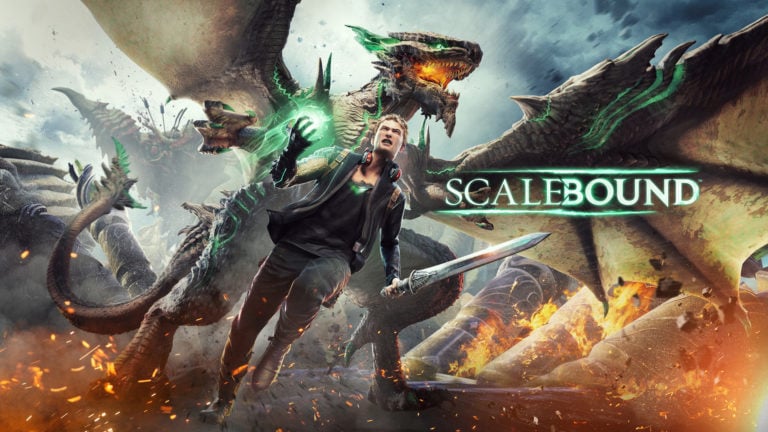 PlatinumGames has expressed interest in revisiting its cancelled Xbox exclusive Scalebound one day, and opening discussions with Microsoft's gaming CEO Phil Spencer.
The action RPG was originally planned as an Xbox exclusive in 2017, but the game was eventually cancelled.
Speaking in a new interview with IGN Japan (translated by VGC), Platinum's president Atsushi Inaba and vice president Hideki Kamiya were asked if they'd like to revisit the game, and for the first time expressed an interest in opening conversations with Microsoft.
"Kamiya has always wanted to do Scalebound. So we'd like to have a proper discussion with Microsoft," Inaba said.
Kamiya, who was the director of Scalebound, added: "We did a lot of work on it, and it's no use Microsoft keeping the game in its current form, so we'd like to do something about it (laughs). Phil! Let's do it together!"
Both Xbox and PlatinumGames have previously given explanations of what happened with Scalebound, but in recent months Kamiya has moved to take sole responsibility for the project's eventual cancellation.
In a video on the Cutscenes YouTube channel published in November, Kamiya explained how Scalebound came to be and why it was eventually scapped.
"I loved fantasy worlds since I was a child," he said. "I always wanted to make something around that theme. This is how I thought of a world revolving around a young man fighting together with a dragon. However, it was a big challenge for PlatinumGames.
"We were working in an environment we weren't used to. We were developing on the Unreal Engine, we also lacked the necessary know-how to build a game based on online features.
"The hurdles we had to overcome were very big. We weren't experienced enough and couldn't get over that wall, leading to what happened in the end.
"I'm sorry to the players who looked forward to it, and moreover I'm sorry to Microsoft who had placed their trust in us as a business partner. I want to apologize both as a creator and as a member of PlatinumGames."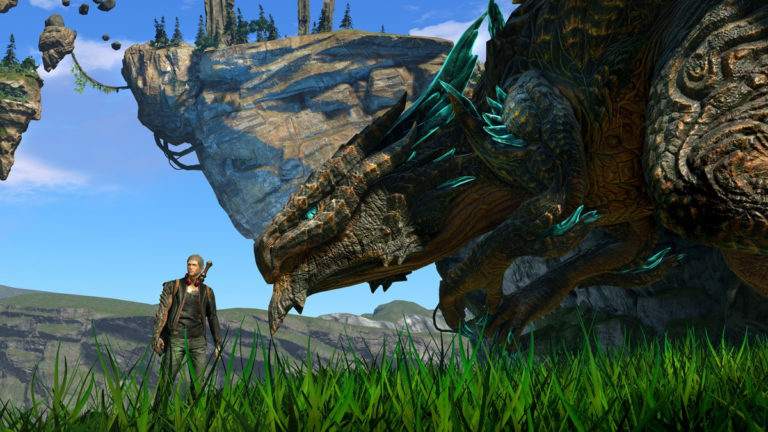 In 2019, Inaba told VGC in an interview that it "wasn't easy" to watch as publisher Microsoft received the brunt of fan ire following the cancellation news.
"Both sides failed," Inaba said, and ultimately, the game "didn't do all of the things that we needed to do as a developer".
Since Scalebound's cancellation, Inaba has been promoted to company president. In another interview published after the promotion, he said he'd like Platinum to work on larger, riskier projects now that he's in charge.
Following speculation in 2020 that Scalebound may be in development again, Xbox boss Phil Spencer shot the rumours down and explained that the project was definitely dead, adding that there were no hard feelings with PlatinumGames.
"It's a tough one because I have a ton of respect for Platinum, [Hideki] Kamiya-san, the team and I feel no ill will," he said at the time. "We talk to those guys: there's no animosity between the teams.
"We tried to go do something and it didn't work, and I regret that we were so public about what we tried to go do. I did some learning around Fable Legends [and] I did some learning around Scalebound about being public with things before I know that we've got a real, believable plan, and something I've felt in my hands is gonna be there.
"We just didn't get there with Scalebound and with the team. And I say that across both teams."
Related Products
Some external links on this page are affiliate links, if you click on our affiliate links and make a purchase we might receive a commission.