Platinum drops Okami-style action game World of Demons on Apple Arcade
Mobile title is now exclusive to Apple's subscription service
PlatinumGames has released action game World of Demons on iOS's Apple Arcade service.
According to the Bayonetta studio, World of Demons is an action game with "a magnificent visual style" inspired by Japanese ukiyo-e and sumi-e woodblock prints, similar to Capcom classic Okami, which was directed by Platinum co-founder Hideki Kamiya.
Players assume the role of the samurai Onimaru as he explores striking environments. Along the way, they'll meet samurai allies and a number of yokai, each with their own techniques and combo possibilities.
The yokai first appear as enemies but become companions once defeated and will help the player with various actions according to their individual skills.
World of Demons was first announced in 2018 for mobile devices, but according to Platinum it will remain exclusive to Apple Arcade for now.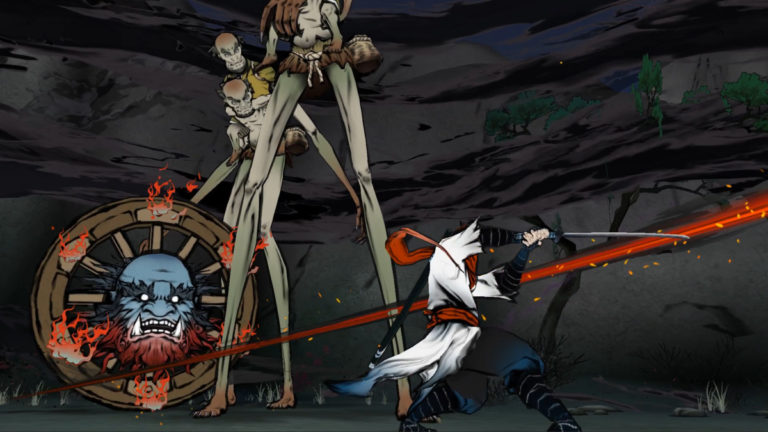 World of Demons is one of 30 games added to the Apple Arcade service on Friday, as part of what Apple's called the service's "biggest expansion" to date.
Fantasian, the highly anticipated RPG from Final Fantasy creator Hironobu Sakaguchi, is one such original title to join Apple Arcade today.
Exclusive new Apple Arcade Originals games are joined by two new categories, Timeless Classics and App Store Greats, which add existing App Store games such as Threes, Mini Metro and Monument Valley with no ads or in-app purchases
This week PlatinumGames confirmed its 'joke' arcade shooter Sol Cresta has indeed been turned into a real product, and it's the first part in a planned series.