Platinum 'announced' 9 retro games in a bizarre press conference, but won't say if it's an April Fools
Sol Cresta was previously announced on April 1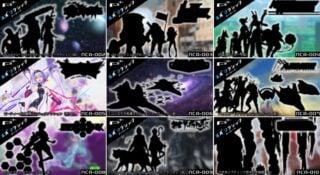 PlatinumGames has potentially announced that it's working on nine more games in its retro-themed Neo-Classic Arcade series.
In a new announcement video clearly designed to look like an April Fool's joke, Platinum co-founder Hideki Kamiya, dressed in costume, announced that the studio is working on nine more games which, combined with Sol Cresta, would be referred to as the "Shocking 10".
Kamiya then 'attacks' a cameraman on the way out of the room, leaving him lying unconscious on the floor.
The name may be a reference to the Capcom Five, a series of (what were supposed to be) GameCube exclusives, one of which was the Kamiya-led Viewtiful Joe.
Although the announcement's humorous nature and its April 1 release date appear to be making it look like a clear April Fools joke, there are signs that point to it potentially being a legitimate announcement.
Sol Cresta was announced on April Fool's Day 2020, leading many to believe it was a joke announcement rather than an actual game. However, PlatinumGames then confirmed a year later that the game was indeed a real product, and the first part in a planned series.
VGC was aware of the announcement before the video was released. When we asked Platinum if it was legitimate or an April Fool's joke, they said: "We will leave it up to you to decide after watching the video."
Kamiya has also regularly been tweeting about his growing collection of Arcade Archives titles, digital re-releases of old arcade games published by Hamster Corporation (which helped in the development of Sol Cresta).
If the nine new games are legitimate, the full 'Shocking 10' series is as follows:
Sol Cresta
Belt Scroll Galactic Yankee Action (tentative)
Battle Action Breakout (tentative)
SF Superhero Soccer (tentative)
Pretty Great Side-Scrolling Action (tentative)
Constellation-Based Side-Scrolling Shooter (tentative)
High-Speed Action Racing Game (tentative)
Dynamite Sexy Puzzle (tentative)
Ultimate Top View Bastard Action (tentative)
Apocalyptic Giant Robot Fighting (tentative)
Speaking to VGC earlier this year, Kamiya revealed that the next games in Platinum's Neo Classic Arcade series were already in the planning stages.
"The most I can say is that we do have some ideas and we're already thinking about the next step," he said. "I've got an idea or two on the back burner that I'm already writing about as well, so I've got a lot going on in my head that I want to reveal to you when the time is right.
"We were able to do one type of shooting game this time, but you've got other types of shooters as well for example, or sidescrolling and classic platform kind of games. You've even got really unique kinds of games like Marble Madness or something like that… there are a lot of different ideas that pop into our heads when we hear the words, 'classic game' or 'classic old school arcade game'.
"What we want to do with this series is everything that pops your head like, 'argh, I really wish they would do this for their series'. We want to fulfil all of those expectations for you guys, so we hope that you know we can do a lot of fun stuff."
Related Products
Some external links on this page are affiliate links, if you click on our affiliate links and make a purchase we might receive a commission.