Plans for a Call of Duty movie are 'on hold', claims director
Director says film based on the series 'not currently a priority' for Activision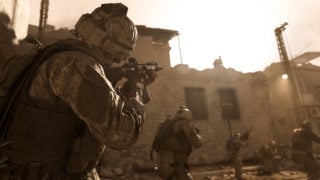 Plans to release a Call of Duty movie are currently on hold, according to film director Stefano Sollima (Sicario: Day of Soldado).
Sollima told Italian site BadTaste (via GameSpot) that he and Joker scriptwriter Scott Silver have penned a script for a big screen adaptation of Activision's shooter series, but that the project is currently in limbo.
Activision revealed plans to develop "a robust cinematic universe based on the Call of Duty franchise" in November 2015, when it announced the formation of Activision Blizzard Studios.
Headed by former Walt Disney senior executive Nick van Dyk, the LA-based film and television studio was established to create original content based on Activision's popular IPs.
Activision originally targeted a 2018 or 2019 release for a Call of Duty film but expanding the franchise with a cinematic adaptation isn't currently a priority for the company, Sicario 2 director Sollima claimed.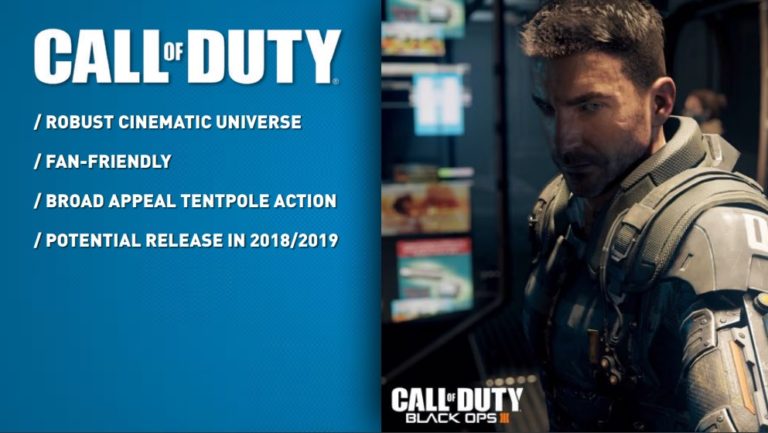 While a Call of Duty film might have been deprioritised, Activision is investing significantly in growing the franchise through other projects.
In early February it said Call of Duty Mobile was installed over 150 million times across iOS and Android devices in the three months following its worldwide release on October 1, 2019.
Activision Blizzard CEO Bobby Kotick said: "With the introduction of Call of Duty Mobile, we grew our player base from 40 million to 100 million in less than a year, and we expect significant growth in the Call of Duty franchise in 2020 as compared to 2019 as a result of this and another unannounced Call of Duty initiative."
The unannounced initiative is likely a Call of Duty Modern Warfare battle royale game expected to be released soon. While unconfirmed, the heavily leaked title is reportedly a free-to-play offering called Warzone.
During Activision's recent earnings call, it also said 2020's unannounced, premium Call of Duty game—rumoured to be Treyarch's Black Ops 5—is already "generating excitement" in playtests.