Pikmin 4's new trailer confirms a July release date
The first gameplay footage debuted in Nintendo's Direct live stream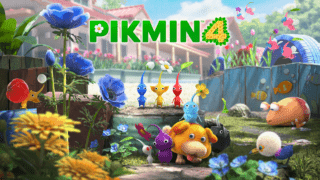 Pikmin 4 will release on July 21, Nintendo has announced.
The release date was shared during a Nintendo Direct on Wednesday, which opened with a new trailer featuring a close-up camera view and a new dog-like companion.
Nintendo said of the sequel: "Meet Pikmin – the small, plant-like creatures you can grow, pluck, command and also overpower your enemies with during your grand mission on a strange planet!
---
Pikmin 4 Onion Locations
Purple Online location | White Onion location | Ice Onion Location | Rock Onion Location | Pink Onion Location
---
"These curious helpers come in different types – fire is no sweat for Red Pikmin, and the new Ice Pikmin can freeze enemies and the environment. Use your Pikmin's miniature might (and some strategic thinking) as you explore.
"You get a Space Dog, too: Oatchi can help with things like smashing obstacles and carrying Pikmin throughout your adventure. With the miniscule Pikmin and a capable canine in tow, no challenge is too big or small!"
Nintendo's game design chief Shigeru Miyamoto first announced Pikmin 4 during a Nintendo Direct presentation in September and showed the first footage of the long-coming sequel.
In a suggestion that the game could see a significant change in its formula, Miyamoto said the game will let users play from Pikmins' perspective nearer to the ground.