Phil Spencer says he's 'open to committing' to Sony that CoD will stay on PlayStation longer term
The Xbox boss suggests he may be willing to make concessions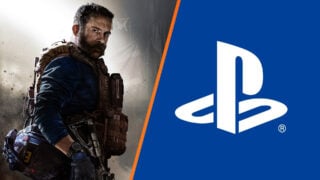 Microsoft's head of gaming has stated that he's open to making a commitment to Sony and regulators that Call of Duty will stay on PlayStation on a longer-term basis than currently agreed.
Speaking on The Verge's Decoder podcast, Phil Spencer explained that he was open to making a commitment that would make Sony and global regulators happy, as Microsoft continues to await approval for its proposed acquisition of Activision Blizzard.
"This idea that we would write a contract that says the word 'forever' in it, I think, is a little bit silly," Spencer said, "but to make a longer-term commitment that Sony would be comfortable with, [that] regulators would be comfortable with, I have no issue with that at all."
This appears to be the first time Spencer has suggested that Microsoft might be willing to make clear concessions, as regulars (including those in the UK and EU) have been expanding their investigation into the proposed deal.
Attempting to clarify that there were no tricks or loopholes to his statement, Spencer added: "We think Call of Duty will be on PlayStation as long as players want to play Call of Duty on PlayStation. And that's not a competitive threat against PlayStation, that's just a pragmatic way of looking at it."
When the podcast's host Nilay Patel appeared to start suggesting that Xbox could get around this by offering a streaming-only version on PlayStation, Spencer quickly interrupted to clarify: "Native Call of Duty on PlayStation, not linked to them having to carry Game Pass.
"If they want a streaming version of Call of Duty we could do that as well, just like we do on our own consoles," Spencer said. "There is nothing behind my back."
Continuing to clarify further, Spencer added: "It is the Call of Duty Modern Warfare 2, doing great on PlayStation, doing great on Xbox, the next game, the next, next, next game, the next, next… native, on the platform, not having to subscribe to Game Pass.
"Sony does not have to take Game pass on their platform to make that happen. There's nothing hidden. We want to continue to ship Call of Duty on PlayStation, without any kind of weird 'aha, I figured out the gotcha'."
In September, Spencer said Microsoft had committed to making Call of Duty available on PlayStation for "several more years" after Sony's current marketing deal with Activision expires.
However, SIE CEO Jim Ryan, who is reportedly seeking access to future Call of Duty games on equal terms and in perpetuity, responded publicly by calling Microsoft's proposal for keeping the series on PlayStation consoles "inadequate on many levels".
Ryan also reportedly flew to Brussels in September to meet with European Union regulators currently scrutinising Microsoft's proposed acquisition.
Also in September, the UK's Competition and Markets Authority (CMA) said its inquiry into the $68.7 billion merger had officially been expanded to a second phase due to a number of antitrust concerns.
Sony welcomed this news, stating: "By giving Microsoft control of Activision games like Call of Duty, this deal would have major negative implications for gamers and the future of the gaming industry."
However, Microsoft then responded, with a company spokesperson telling VGC: "It makes zero business sense for Microsoft to remove Call of Duty from PlayStation given its market leading console position."
In the same interview with The Verge, Spencer said that Xbox will struggle to continue as a global business if the company doesn't establish a foothold in mobile, and that the Activision Blizzard deal is primarily about acquiring Candy Crush maker King, not Call of Duty.
Related Products
God of War Ragnarök (PS5)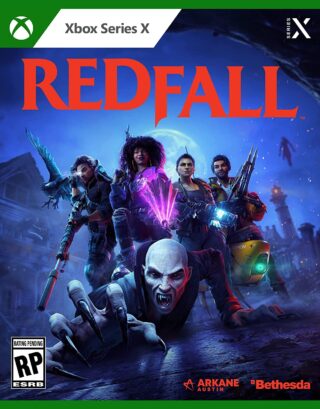 Redfall (Xbox Series X/S)
Call of Duty Modern Warfare 3 (PS4 Cross-Gen)
Other Products
Some external links on this page are affiliate links, if you click on our affiliate links and make a purchase we might receive a commission.