Phil Spencer claims scrutiny of Xbox's Activision deal is 'fair and warranted'
But Microsoft's head of gaming says he's confident the acquisition will be approved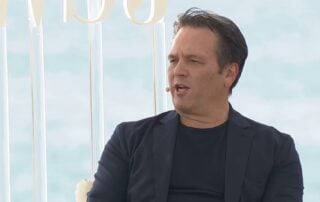 Microsoft's head of gaming has commented on the ongoing investigations into its proposed acquisition of Activision Blizzard, stating that he believes heavy scrutiny from regulators is "fair" and "warranted".
Regulators around the world are currently holding a magnifying glass to the proposed deal, with the UK's CMA notably expanding its investigation and voicing concerns that it could harm PlayStation and other game subscription services – something which Microsoft has dismissed.
The CMA has officially expanded its investigation to a second phase, while the European competition watchdog has set its own provisional deadline of November 8 to clear the deal or to choose to enter a second phase. The US's FTC is expected to rule by later November.
Speaking during the Wall Street Journal Tech Live event this week, Xbox head Phil Spencer said he believed scrutiny around such a significant deal was warranted and revealed that he had been meeting regularly with regulators around the world.
"It might be surprising to people, but I'm not an expert on doing 70 billion dollar deals," he said. "But I do know that we're very focused on getting approval in the major jurisdictions, and I'm spending a lot of time in Brussels, London and with the FTC here in the US.
"I would say the discussions have been very fair and honest. It is a big acquisition, there's no doubt. Microsoft in its role in the tech industry, is a large tech company, and I do think the discussion around an acquisition of this size is warranted, and I've appreciated the time to go spend."
He added: "We're really focused on getting the deal approved in the markets – I'm confident in that. I was just in London last week, continue to have discussions with all the regulatory boards, and remain confident that we'll get the deal approved."
Much of the discussion – from regulators and the games industry – around the Activision Blizzard deal has focussed on Call of Duty.
Despite repeated assurances from Xbox that the Call of Duty series, which is regularly the best-selling release of the year in the US, will remain on PlayStation, Sony has been engaged in an increasingly public war of words over the proposed deal, and told the press that Microsoft's offer in regards to the future of CoD was "inadequate on many levels".
UK's CMA voiced similar concerns that the deal could harm PlayStation and other game subscription services, should Microsoft make Call of Duty exclusive to its platform.
In the Wall Street Journal discussion, Spencer reiterated Microsoft's stance that it will continue to release CoD on PlayStation platforms for the foreseeable future. The exec claimed that for its gaming business, the company was more interested in what the addition of Activision Blizzard could do for its mobile growth.

"Our plan is that Call of Duty specifically would be available on PlayStation, which is what you're asking about, but when I think about our plans I'd love to see it on Switch and playable on many different screens," he said.
"But if we circle back to why this deal is important to us, when you're spending the amount that we're spending and looking at the opportunity in gaming, this opportunity is really about mobile.
"Most of the dialogue that's out there has been around consoles, and how Xbox and PlayStation consoles compete with each other. But when we think about three billion people playing video games, there's only about 200 million households that play on console. The vast majority of people who play, do so on the device that's already in their pocket, which is their phone."
Spencer claimed that Microsoft found Call of Duty Mobile "more interesting" than what the proposed deal would mean on console between Xbox and PlayStation.
"The thing that made us really interested in Activision Blizzard King was the work that the teams there had done in building such large mobile followings," he said.
"This franchise will continue to ship on PlayStation natively – it's not our plan to bait and switch somebody where they've got to play in the cloud, or that in two to three years we're going to pull the game. Our intent is that we would continue to ship Call of Duty on PlayStation as long as that makes sense… tech is always in some form of transition."
Related Products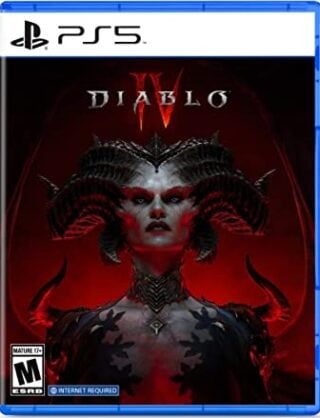 Diablo 4 (PS5)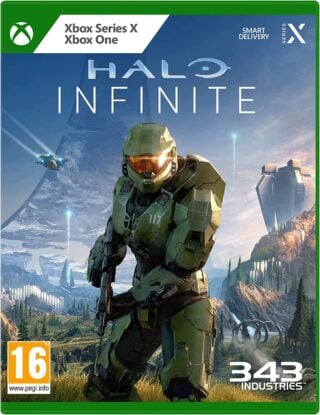 Halo Infinite
Other Products
Some external links on this page are affiliate links, if you click on our affiliate links and make a purchase we might receive a commission.