Phantasy Star Online 2 will launch on PC next week
Western PC release follows April Xbox launch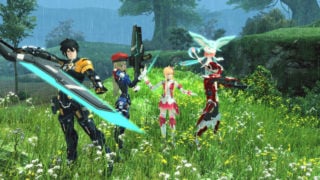 Phantasy Star Online 2 will release for PC next week, on Wednesday, May 27, Sega has announced.
The long-awaited free-to-play MMO will be available via the Microsoft Store and is officially only available in North America.
The Xbox One version of the game launched in April and is also only officially available in North America, although users in other regions can access the game by changing their geographic settings.
"We're thrilled to announce the long-awaited arrival on PC," said Fred White, marketer for the PSO2 Team, in a prepared statement.
"There's a loud and passionate PC fanbase who has been patiently waiting for the North American version – we can't wait to welcome them in. There will be login bonuses waiting for them with more surprises planned in the coming months."
PSO 2 originally released for PC in Japan in 2012 and has also seen Japanese releases for PlayStation Vita, PS4 and Nintendo Switch.
Plans to release the title in the west were revealed during the Xbox E3 2019 conference. However, shortly after the event ended the official Sega Twitter account clarified that the announcement was only relevant to North America, and that a European release was not yet confirmed.
The North American Phantasy Star Online 2 Twitter account said in January that there were no plans to lock the game to any specific regions when it launches, meaning players in different areas should be able to access it by changing their region settings.