Phantasy Star Online 2 launches for Xbox One, PC version dated
PC version will be available in late May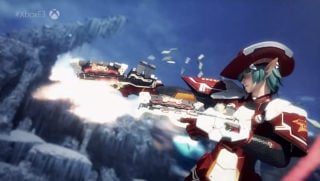 Sega has officially launched Phantasy Star Online 2 for Xbox One in North America.
The free-to-play action RPG can be downloaded now from the Microsoft Store, which will also be the exclusive home of the PC version when it arrives in late May.
Beta progress will be carried over to the full release, while cross-play between Xbox One and PC will be supported when the PC version launches.
Sega says the game includes fully localised text and character voices covering three years of content, plus the latest balancing and quality-of-life updates from the Japanese service.
Originally released for PC in Japan in 2012, Phantasy Star Online 2 has also seen Japanese releases for PlayStation Vita, PS4 and Nintendo Switch.
Plans to release the title for Xbox One in the west were revealed during the Xbox E3 2019 conference. However, shortly after the event ended the official Sega Twitter account clarified that the announcement was only relevant to North America, and that a European release was not yet confirmed.
The North American Phantasy Star Online 2 Twitter account said in January that there were no plans to lock the game to any specific regions when it launches, meaning players in different areas should be able to access it by changing their console region.
"Phantasy Star Online 2 changed the history of online action RPG's; the sci-fi story, characters, and gameplay has resonated with gamers worldwide and now we're excited to bring North American players this special game – for free," Fred White, North America's head of marketing for the game, said in a press release on Wednesday.
"Our player community is the heart and soul of the game and we couldn't have done it without their ongoing support and passion. Now that it is officially launched on Xbox One, we look forward to kicking off a fun-filled future of events, collaborations and expansions in the years to come!"