EU Xbox One owners 'will be able to play Phantasy Star Online 2'
North American version will not be region locked, Sega Twitter claims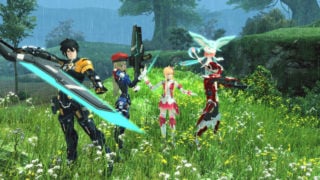 EU Xbox One owners will be able to play Phantasy Star Online 2 when it releases in North America, it's been claimed.
The long-awaited MMO was announced for release in North America for Xbox One in June 2019, however publisher Sega has still not confirmed plans to release the game in Europe.
Responding to a fan via Twitter on Thursday, the official PSO2 account has now claimed the game will not be region locked and thus accessible to players around the world.
It's likely that players will have to change their Xbox region settings in order to access the game's American servers, however we've reached out to Sega for clarification.
Following PSO2's announcement for North America at E3 2019, Sega acknowledged that the news was "frustrating" for fans outside of North America but said it had no information on an official release outside of the territory.
"#PSO2 is finally making its western debut in North America on Xbox One in Spring 2020," it said. "Regarding an EMEA release, there's nothing to confirm right now. We understand it's frustrating, but when we have more news to share, we will."
Originally released on PC in Japan in 2012, Phantasy Star Online 2 has also seen Japanese releases on PlayStation Vita, PS4 and Nintendo Switch.
The Xbox One release, planned for spring 2020, will include all the existing content and will be free-to-play.
Sega had previously announced that the PC version was coming to North America and Europe back in 2013, but it was never released.
Phantasy Star Online 2's Xbox One closed beta test will begin on February 7 at 5pm PST.