PES successor eFootball launches this month with friendlies and 9 teams
The free-to-play service's first big update is due in the autumn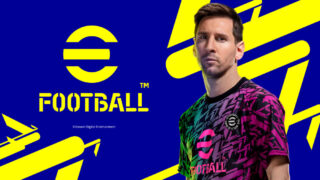 Konami has announced that eFootball will launch later this month with nine teams to choose from.
The free-to-play successor to the Pro Evolution Soccer series will be released on September 30, and will only have the option to play friendly matches locally or online.
The first major update will then follow in autumn, and will be free to download.
According to Konami, when the game launches the following nine teams will be available:
Arsenal
Barcelona
Bayern Munich
Corinthians Paulista
Flamengo
Juventus
Manchester United
River Plate
São Paulo
There will be six stadiums to choose from: Camp Nou, Old Trafford, Allianz Stadium, Emirates Stadium, Allianz Arena and the eFootball Stadium.
Players can choose to play against the AI or a friend offline, or can play online with cross-generation matchmaking (PS5 vs PS4 or Xbox Series X/S vs Xbox One).
Konami says the game's first main update, due in the autumn, will include a number of new modes, including Creative Teams, in which players build their own squad similar to FIFA's Ultimate Team (or the myClub feature in previous PES games).
The autumn update will also include the following new modes:
eFootball Creative League (play with your Creative Team against others and get promoted up the league rankings)
Tour Event (play against AI opponents an earn rewards)
Challenge Event (play against others online, completing assigned objectives for rewards)
Online Quick Match (play a casual match with over 600 licensed teams)
Cross-platform matchmaking (PC and consoles)
Online Match Lobby
According to Konami, the autumn update will also add the game's monetisation model, which it claims will be "rebalanced to ensure that all players can reach the same potential, regardless of how they acquire in-game items".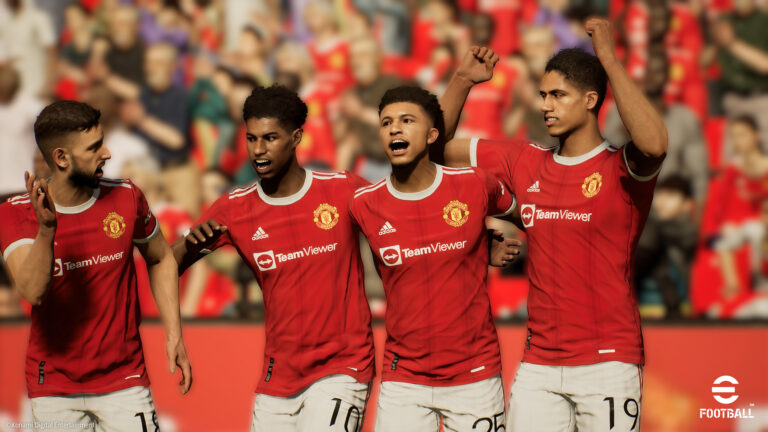 The game will have three currencies – eFootball Coins (premium), eFootball Points (earned through gameplay) and GP (also earned through gameplay).
After a certain number of certain match types played, 'Match Passes' will reward players with items like a Nominating Contract (which lets them choose a specific player for their team), eFootball Coins or more. Players can also buy a premium 'Advantage Match Pass' for "even greater rewards".
Konami says other features, such as an Edit Mode and PS5 haptic feedback and adaptive trigger support, will be coming in future updates down the line.
Konami conceded last month that eFootball will essentially be a demo at launch.
Formerly known as Pro Evolution Soccer and Winning Eleven, eFootball has been "completely rebuilt in Unreal Engine". Although the game will be free, Konami says that more content and game modes will be released after launch and some of these will cost money.
"As a digital-only title, Konami will regularly add new content and game modes after launch this Autumn," a statement from the publisher read in July.
"In the future, certain game modes will be sold as optional DLC, giving players the freedom to build an experience that follows their interests."