People Can Fly's PS5 & XSX shooter Outriders gets full reveal
Square Enix title is "as much an RPG as it is a shooter"
Square Enix has revealed more details on its PS5 and Xbox Series X shooter, Outriders.
In a live stream event on Thursday – which you can watch in the video above – developer People Can Fly (Bulletstorm) described the game as "a vast, brutal adventure filled with imaginative weapons, satisfying loot, and flexible character development."
The studio said Outrisders is "as much an RPG as it is a shooter," with the ability to level up your character, customise skills, find loot to upgrade your weapons and armour, talk to NPCs to learn about the story, and unlock quests.
So far, three classes have been revealed—the Pyromancer, the Trickster, and the Devastator – each of which has its own strengths and weaknesses.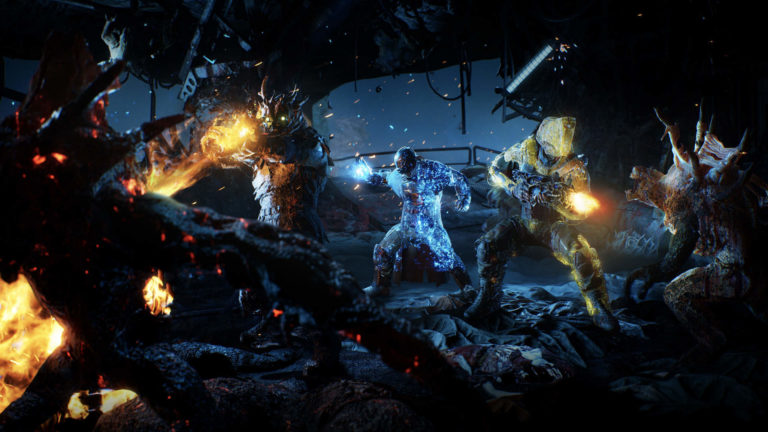 Crucially, each class has a different way of healing. The Pyromancer, for example, heals whenever he or she defeats something on fire, while the Devastator and Trickster benefit from close-up kills.
Outriders was first announced at E3 2019, where its developer said the game would be a "1-3 player, drop-in drop-out co-op shooter set in an original, dark and desperate sci-fi universe."
The game combines gunplay with "violent powers," along with an arsenal of "twisted" weaponry and gear-sets, Square Enix said in its latest PR.
Outriders is set to release for PC, PS4, Xbox One and next-gen consoles in Holiday 2020.