Paul McCartney's Destiny 1 theme will seemingly return to the game for The Final Shape
Destiny 2's next major piece of content is due for release in February 2024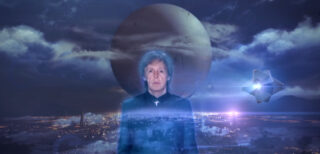 Elements of Paul McCartney's Destiny 1 theme will seemingly be incorporated for new music coming to the game.
As spotted by Reddit user u/AtlyxMusic, Ella Feingold, one of Bungie's music orchestrators, posted images to Instagram which appeared to show them recording new music for the game, however, notably, some of the music that Feingold was recording featured a credit to "P. McCartney".
McCartney, who is best known for his time with The Beatles, and is one of the most influential and prolific songwriters of the last century, contributed several pieces of music to the first game.
It's suggested that some of those melodies, which were composed alongside Bungie veteran Marty O'Donnell, could make a return in future Destiny content.
While it's unlikely this means that McCartney will return to contribute new music to the project, his accreditation suggests that his compositions will be revisited, many of which haven't appeared since the original game.
Destiny 2's next major piece of content, The Final Shape, is due for release in February 2024. It's said to conclude the Light and Darkness saga, which has been building since the first expansion to the original game.
Earlier this year, Bungie won the latest in a string of legal victories against Destiny 2 cheat sellers. As spotted by Axios, Lavicheats has been ordered to pay Bungie $6.7 million in damages.
Another Destiny 2 cheat seller was ordered to pay Bungie $12 million in damages.
The studio also previously won $13.5 million in damages from Elite Boss Tech and $4.3 million in damages from AimJunkies.