Patrice Désilets accuses some reviewers of 'not playing' Ancestors
Designer says his team are "pissed" over "invented" review elements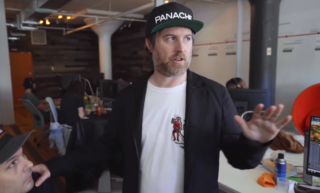 Patrice Désilets has expressed his disappointment over reviews of his latest game, Ancestors: The Humankind Odyssey, and even accused some critics of not playing the title.
Speaking at Reboot Develop Red (attended by GamesIndustry.biz), the former Assassin's Creed creative director questioned the sincerity of some reviewers, and their assumptions about what kind of game his 35-strong team at Panache could produce.
Private Division-published Ancestors released for PC via the Epic Games Store in August and has a Metacritic score of 64 after 70 reviews.
"I'm used to having bigger numbers than that, so it's the elephant in the room," Désilets told attendees, referring to the 80+ scores he received for the first three Assassin's Creed titles.
"But people expected my studio of 35 people to ship a game that is really close to Assassin's Creed, and it's just not possible. We made some harsh decisions in order to ship the game, and we wanted it to be different."
Désilets went on to question the professionalism of some publications who reviewed Ancestors and claimed that some critics "invented" elements of the game in their reviews.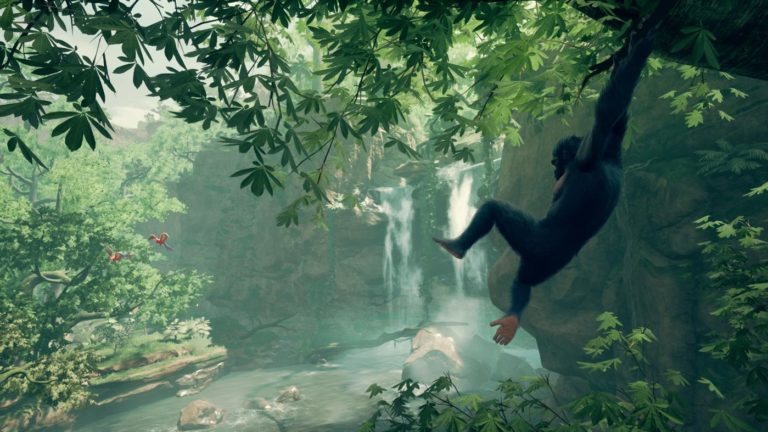 "We know for a fact that some reviewers actually didn't play the game," he claimed. "It is part of our industry — they have to review games, and they have 15 of them to review in one week, and sometimes they don't have time. And since Ancestors is so different, some of them went 'urgh, I don't have time for this.'
"And we know for a fact that some just invented some elements in the game — like there is no fire and you cannot ride any horses, even though one reviewer said 'oh, it wasn't that great when you ride a horse.' Yes. My people are pissed, by the way.
"So please don't take notes today as we talk, mainly because I don't know how to make a video game."
Désilets went on to state that because Ancestors covered mostly new territory for video games – human evolution – he believes that many critics gave up before they understood it. "It needs an hour," he said, before adding, "maybe two."
Addressing the quality of the game later in his talk, the designer conceded that the realities of running a games studio meant he had to compromise on his vision for Ancestors.
"President, CEO, responsible for 35 families," Désilets said. "The game designer in me wants to make a decision about the quality and whatnot, and then the other guy says, 'no, no, I'm responsible for those people, and I need to make a decision that makes sure the studio doesn't shut down, and that it's good for at least two other years afterwards'… Without them, I'm not here."
Ancestors: The Humankind Odyssey will be released digitally for PS4 and Xbox One on December 6.
Related Products
Other Products
Some external links on this page are affiliate links, if you click on our affiliate links and make a purchase we might receive a commission.