Patapon 2 Remastered gets surprise PS4 release this week
PSP sequel remastered with 4K visuals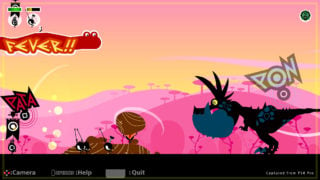 Sony Interactive Entertainment will release Patapon 2 Remastered for PS4 this week, on January 30.
Originally released for the PSP handheld in 2008, Patapon 2 is a rhythm-based 2D platform / action game, which will feature 4K visuals when it arrives on the PlayStation Store for $14.99 USD.
The original Patapon was remastered for PS4 in 2017.
"For everyone who loved Patapon 1 Remastered, it gets even better with new Patapon evolutions, a host of new minigames and many more surprises in store," the game's producer told the PlayStation Blog.
"Patapon 2 Remastered delivers a strong element of strategy by requiring players to properly customize and build up the Patapon army, arm each soldier with weapons and armor, and position them correctly for battle."