Paradox and Harebrained Schemes are 'parting ways' following Lamplighters League flop
Parent company Paradox recently called the studio's latest game "a big disappointment"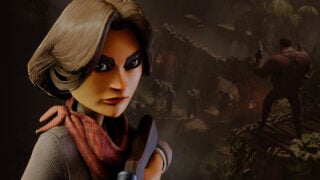 Paradox Interactive and subsidiary Harebrained Schemes have announced plans to "part ways".
According to a joint press release from the companies, "the separation is the result of a mutual agreement, stemming from each party's strategic and creative priorities".
The announcement comes shortly after Paradox said it was writing down development costs for The Lamplighters League following a disappointing launch for the game this month.
Developed by Harebrained Schemes, the tactical turn-based strategy game is an original pulp adventure set in an alternate 1930s, which tasks players with assembling a team of misfits to stop an ancient cult.
"The Lamplighters League is a fun game with many strengths," Paradox CEO Fredrik Wester said last week. "Even though we see cautiously positive player numbers in subscription services, the commercial reception has been too weak, which is frankly a big disappointment."
Stockholm, Sweden-based Paradox acquired Harebrained Schemes in a 2018 deal worth an initial $7.5 million. The Seattle-based studio has also developed the Shadowrun trilogy and BattleTech, among other games.
Paradox and Harebrained Schemes will go their separate ways on January 1, 2024. The parent company will retain ownership of The Lamplighters League "and other games developed by the studio".
"Paradox has refocused its strategy towards its core niches within strategy and management games with endless qualities," said Paradox COO Charlotta Nilsson.
"We and HBS' leadership have been discussing what would happen after the release of The Lamplighters League, but a new project or sequel in the same genre was not in line with our portfolio plans. Hence, we believe that a separation would be the best way forward.
"We're very happy that this talented, gifted studio has the chance to continue and can't wait to see what they will make next."

Harebrained Schemes studio operations manager Brian Poel commented: "Harebrained Schemes will support The Lamplighters League through the end of the year while we seek funding and partnerships for an independent future in 2024.
"Our studio mission remains the same: to make games that challenge your mind and touch your heart."