Paper Mario's producer elaborates on the 'challenge' of NPC restrictions
RPG series can no longer "graphically represent individual characteristics" of Toad NPCs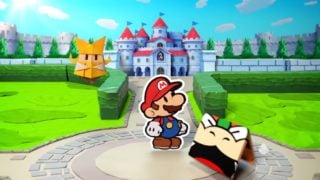 The producer of Paper Mario has elaborated on Nintendo's restrictions on the use of Mario characters in the series.
Nintendo's Kensuke Tanabe told VGC in an interview covering the making of Paper Mario: The Origami King this month that since 2012's Sticker Star it was "no longer possible" to modify Mario characters, or to create original characters that touch on the Mario universe.
In the two most recent Paper Mario instalments, the adventure games have focused on existing characters from the Mario universe, rather than entirely new Mario creations such as those seen in earlier Paper Mario games.
---
VGC's Nintendo Features:
Nintendo Switch Pro OLED | Best N64 Games | Best GameCube Games | Switch classic games | How to buy Switch games from different regions | Super Nintendo World review | Super Nintendo World Stamps guide | Super Nintendo World Keys guide | Super Nintendo World merchandise
---
For example, GameCube instalment The Thousand Year Door features a Goomba archaeology student called Goombella and a Bob-omb sailor called Admiral Bobbery.
The newly released Nintendo Switch instalment introduces several Origami characters such a King Olly and his sister Olivia, but they are billed as having come from a different universe to Mario's Mushroom Kingdom.
In a separate interview with GamesRadar Tanabe elaborated on the NPC restrictions, specifically stating that it's no longer possible for the Paper Mario team to "graphically represent individual characteristics" in the game's Toad NPCs.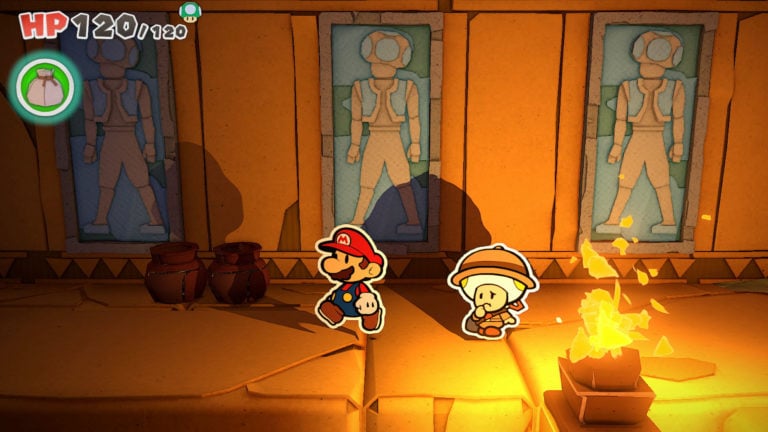 "From the production of Paper Mario: Sticker Star onwards, we were no longer able to graphically represent individual characteristics, such as age, gender etc., in the Toad NPCs (non-playable characters), and so it has become that much more important to convey their personalities simply through text," Tanabe said.
"Our writer, Mr Taro Kudo, has been grappling with this difficult challenge since Paper Mario: Sticker Star, but has managed to achieve giving all the texts a sense of humour," he added. "In this instalment, Paper Mario: The Origami King, we were able to include some Toads wearing an outfit to match their role, and also created original origami characters."
Tanabe – who is also a senior officer at Nintendo – has not provided a full explanation for Paper Mario's recent character restrictions. However, in a 2012 Iwata Asks interview it was suggested that guidelines were placed on the Mario series, stating that new designs should be based only on gameplay function.
On the subject of The Origami King's cast, Tanabe told VGC that "whether a character becomes an all-time hit or not isn't up to us on the development side."
He added: "I think it's more the case that characters that fans truly accept naturally end up that way. I hope that the origami siblings in Paper Mario: The Origami King will stay in players' memories, even if they do only end up appearing in this title."