Paper Mario producer explains the series' recent focus on existing Mario characters
It's "no longer possible" to modify Mario stars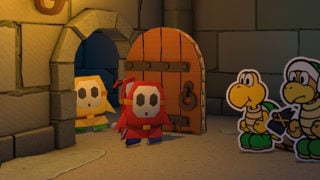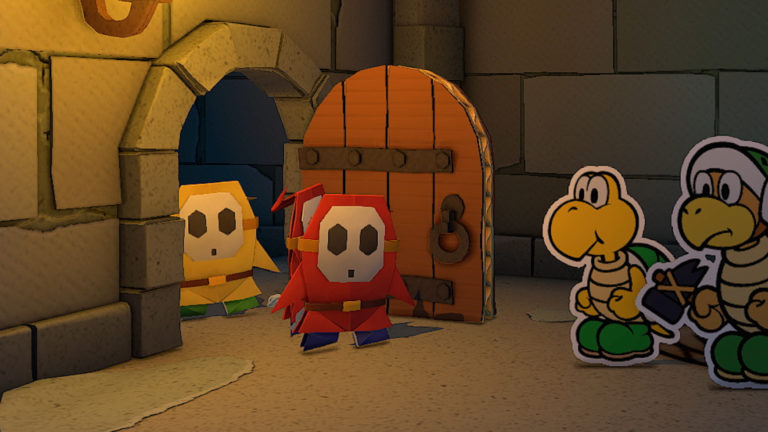 The producer of the Paper Mario series has explained the series' recent focus on existing Super Mario characters.
Speaking to VGC in an interview covering the making of Paper Mario: The Origami King, Nintendo's Kensuke Tanabe claimed that Since 2012's Sticker Star it was "no longer possible" to modify Mario characters, or to create original characters that touch on the Mario universe.
"That means that if we aren't using Mario characters for bosses, we need to create original characters with designs that don't involve the Mario universe at all, like we've done with Olly and the stationery bosses," he explained.
In the two most recent Paper Mario instalments, the adventure games have focused on existing characters from the Mario universe, rather than entirely new Mario creations such as those seen in earlier Paper Mario games.
For example, GameCube instalment The Thousand Year Door features a Goomba archaeology student called Goombella and a Bob-omb sailor called Admiral Bobbery.
The Nintendo Switch instalment introduces several Origami characters such a King Olly and his sister Olivia, but these are billed as having come from a different universe to Mario's Mushroom Kingdom.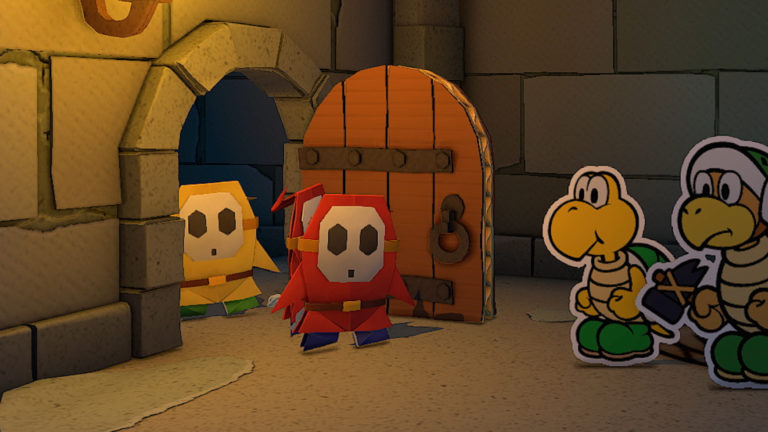 Tanabe – who is also a senior officer at Nintendo – did not provide an explanation for the policy change. However, in a 2012 Iwata Asks interview it was suggested that guidelines were placed on the Mario series, stating that new Mario designs should be based only on gameplay function.
On The Origami King's cast, Tanabe told VGC, "whether a character becomes an all-time hit or not isn't up to us on the development side."
He added: "I think it's more the case that characters that fans truly accept naturally end up that way. I hope that the origami siblings in Paper Mario: The Origami King will stay in players' memories, even if they do only end up appearing in this title."
Elsewhere in the interview, the franchise head explained how he approaches story for the Paper Mario games. Tanabe said that while he's a fan of games with deep stories, he tries to avoid complicated plots for his games in order to appeal to a broader audience.
"In Super Paper Mario [for Wii], the elaborate story led the game away from the Mario universe, so since Paper Mario: Sticker Star I've refrained from using stories that are too complicated," he said.
"Personally, though, I like games with stories. During the production of The Legend of Zelda: A Link to the Past, we made use of a system for character settings and real conversations in order to build the story, which was a first for a game in a series. (I also wrote the text for this game.)"
Paper Mario: The Origami King is available for Nintendo Switch from Friday, July 17.
Related Products
Other Products
Some external links on this page are affiliate links, if you click on our affiliate links and make a purchase we might receive a commission.