Paper Mario-inspired Bug Fables sets console release
Everlasting Sapling coming to Switch, PS4 and Xbox One in May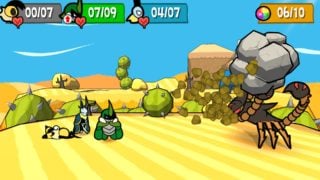 Developer Moonsprout Games has confirmed its Paper Mario-inspired RPG Bug Fables: The Everlasting Sapling will be released digitally on May 28 for Nintendo Switch, PlayStation 4 and Xbox One.
Originally released for PC in November, Bug Fables is described as "a paper style adventure-RPG that follows the story of three small heroes on their quest in Bugaria to find the legendary treasure that can grant immortality."
The game began life as a successful campaign on Indiegogo and received favourable reviews on Metacritic (although there are very few at the time of publishing).
It will carry a digital price of $24.99 on consoles. Pre-orders for Switch and Xbox One will be available on May 14.
"I've dreamed of seeing my game on consoles my entire life." said Moonsprout Games lead developer, José Fernando Gracia, in a prepared statement.
"I can't wait to see a new wave of players explore the world of Bug Fables. No matter what console they choose to play it on, I hope Bug Fables gives them a huge smile. To everyone who has supported us until this day, thank you very much! We've gotten this far thanks to you!"