Paper Mario has been fully decompiled, meaning PC ports and mods are possible
The entire game has been reverse engineered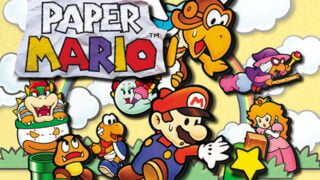 The entirety of Nintendo 64 game Paper Mario has now been decompiled, it's claimed.
Coder Ethan Roseman says he's been able to reverse engineer the game's full source code, resulting in a recreation of the code rather than a straight copy.
The news opens the door to potential 'legal' PC ports and mods of the game which technically don't infringe on any Nintendo copyright.
"I'm extremely happy to announce that after 3+ years of working on a decompilation project for Paper Mario, we have reached 100% completion for the US version of the game," Roseman said on Twitter. "Every compiled function has been matched."
He added: "There's a lot more to do on this project, including documentation, other version support, more asset support, etc, but this is a huge achievement that wouldn't be possible without the insane work from so many talented people."
He also shared a video (viewable above) detailing the decompilation process.
Decompilation projects like this technically remain legal because they're essentially recreating the game's code from scratch, without using any copyrighted assets (such as textures or music).
Instead, any ports that emerge as a result of this decompilation will expect players to provide their own legally-sourced ROM of the N64 original. The assets from this would then be extracted and added to the code to create a PC port.
A number of Nintendo 64 games have previously been decompiled in this way. In October, coder Ryan Dwyer fully decompiled both NTSC versions of Perect Dark – the version 1.0 release at launch, and a later re-release that fixed a number of bugs.
An unofficial PC port of The Legend of Zelda: Ocarina of Time was released online last year, following its decompilation.
A similar decompilation project led to a Super Mario 64 PC port in 2019. Mario 64's PC port was quickly modded with new graphics and modern effects such as ray-tracing.
Related Products
Other Products
Some external links on this page are affiliate links, if you click on our affiliate links and make a purchase we might receive a commission.