Overwatch is changing McCree's name due to Activision Blizzard's harassment lawsuit
The character was named after an employee who left in the wake of the lawsuit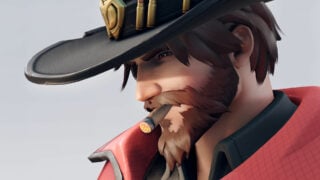 Overwatch's cowboy character McCree is going to be renamed after the employee he was named after left the company in the wake of Activision Blizzard's harassment and discrimination lawsuit.
McCree, whose full name is given as Jesse McCree on the Overwatch website, is named after the real-life Jesse McCree, who was the lead designer of Diablo 4.
However, McCree – along with Diablo 4 game director Luis Barriga and World of Warcraft senior designer Jonathan LeCraft – left Blizzard earlier this month following a lawsuit filed by the California Department of Fair Employment and Housing (DFEH), which accuses Activision Blizzard of failing to properly address reports of harassment and discrimination.
As a result of this, the McCree character's name will now be changed, according to an announcement made on the official Overwatch Twitter account.
"We built the Overwatch universe around the idea that inclusivity, equity, and hope are the building blocks of a better future," the statement reads. "They are central to the game and to the Overwatch team.
"As we continue to discuss how we best live up to our values and to demonstrate our commitment to creating a game world that reflects them, we believe it's necessary to change the name of the hero currently known as McCree to something that better represents what Overwatch stands for. We realise that any change to such a well-loved and central hero in the game's fiction will take time to roll out correctly, and we'll share updates as this work progresses.
The studio had planned to launch a new narrative arc next month that would feature McCree in a key role. This new arc has now been delayed to later in the year so the name change can be applied. Instead, the game will be getting a new FFA map next month.
"Going forward, in-game characters will no longer be named after real employees and we will be more thoughtful and discerning about adding real world references in future Overwatch content," the statement concludes.
"This will help reinforce that we're building a fictional universe that is unmistakably different from the real world and better illustrates that the creation of Overwatch is truly a team effort.
"Work on these updates is underway, and they are just a part of our ongoing commitment to honest reflection and making whatever changes are necessary to build a future worth fighting for. We know that actions speak louder than words, and we hope to show you our commitment to making Overwatch a better experience in-game and continue to make our team the best it can be."
The DFEH filed its lawsuit against Activision Blizzard last month, because of its reported failure to handle sexual harassment and discrimination against female employees.
The suit says the DFEH "found evidence" that the company "discriminated against female employees in terms and conditions of employment, including compensation, assignment, promotion, termination, constructive discharge and retaliation," and that "female employees were subject to sexual harassment".
Related Products
Other Products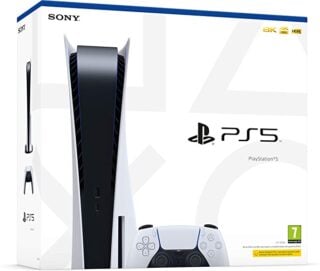 PlayStation 5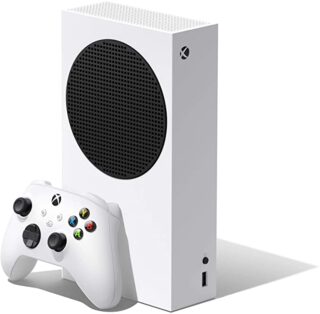 Xbox Series S
Some external links on this page are affiliate links, if you click on our affiliate links and make a purchase we might receive a commission.