Overwatch for Switch will run at 30fps, developed by Iron Galaxy
Blizzard shares tech specs for Nintendo port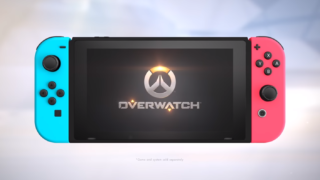 Overwatch for Nintendo Switch was created in partnership with developer Iron Galaxy.
The experienced studio also created Nintendo Switch versions for Diablo III and The Elder Scrolls V: Skyrim, as well as dozens of other console ports.
According to Blizzard's IMEA communications manager, Overwatch for Nintendo Switch will run "smoothly" at 30fps in 900p resolution docked and 720p in portable mode.
The game will also feature gyroscopic motion controls for certain gameplay moments, such as while aiming down scope or piloting D.Va.
Overwatch for Nintendo Switch was announced during a Nintendo Direct on Wednesday and will release on October 15.
Both boxed and digital versions will come with 15 bonus skins for a range of heroes, as well as a three-month Nintendo Switch Online individual membership.
Players who pre-purchase Overwatch Legendary Edition by the October 15 launch will also receive the Noire skin for Widowmaker. In addition, players who log in by December 31, 2019 will receive a bonus Golden Loot Box containing at least one guaranteed Legendary item.
Blizzard president, J. Allen Brack said of the Switch version: "Overwatch brings players together to cooperate and compete in a bright and optimistic vision of the future, and we're looking forward to welcoming Nintendo Switch gamers into the fun.
"The Legendary Edition includes more than three years' worth of content updates and gameplay enhancements, and we're excited to team up with Nintendo to provide players with new ways to enjoy the full Overwatch experience—including on the go."