Over 50,000 Call of Duty Warzone cheaters have been banned
Publisher Activision operating a "zero tolerance" policy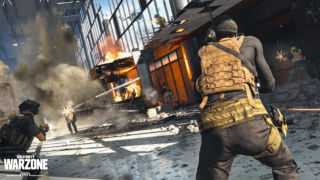 Activision says it has issued over 50,000 permanent bans to Call of Duty Warzone cheaters.
In a blog post outlining the measures it's taking to combat cheating, the publisher said it's operating a "zero tolerance" policy with the free-to-play shooter, which launched on March 10 and attracted 30 million users within 10 days.
"We take all forms of cheating very seriously, maintaining a level and fair playing field for everyone is among our highest priorities," it said.
"We have been enforcing account bans since Day 1 of Warzone's release. To date, we issued more than 50,000 permabans worldwide."
Activision said it has a security team working around the clock to investigate cheating and hacking, including the use of aimbots and wallhacks, and that it's developing a more streamlined in-game reporting system.
Going forward, it also plans to "provide a regular count on the latest number of bans issued, as needed".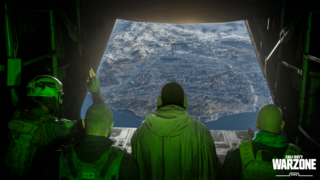 Developer Infinity Ward released the latest Call of Duty Warzone update last week, adding new weapons, raising the price of Loadout Drops and fixing various bugs and exploits.
Call of Duty Modern Warfare Season 3 could see Duos and Quads playlists added to Warzone in early April, according to recently datamined info.