Outpost: Infinity Siege mixes FPS with base-building for a monster co-op experience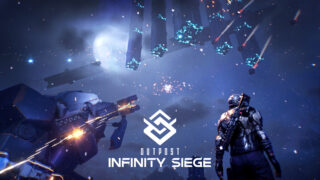 What do you do when you're the last thing that stands between the extinction of the human race?
That's the situation players are faced with in Outpost: Infinity Siege, an upcoming PC game which can now be wishlisted on Steam ahead of its release later this year.
Human civilisation is in ruins thanks to the orbital Signet system. All that remains is a small number of outposts equipped with forcefields that can block the Signet's watchful eye.
With a seemingly endless onslaught of powerful monsters headed towards your outpost, it's your job to repel them and protect humanity.
There's just one problem (well, other than the monsters). The outpost doesn't have the resources or reinforcement needed to keep your enemy at bay forever, so at some point you're going to have to get boots on the ground – yours.
By heading off deep into the Signet surveillance off-limit area, where unseen dangers lurk around every corner, you can scavenge for resources which can be used to help you and your outpost in your struggle.
Outpost: Infinity Siege is a hybrid game that merges together a number of genres. When you're out on the battlefield taking on the enemy the game feels most like a first-person shooter, as you gun down countless creatures in search of materials.
In true science fiction FPS fashion, you can customise your armour and weapon parts, and combine various buffs to give your weapon unique looks and different effects. You could increase your loadout's power for more aggressive play, or add perks that help you play a more supportive role for others in co-op. How you play is up to you.
The first-person shooter section is only a part of the overall experience in Outpost: Infinity Siege, however. The outpost itself is another massive part of the game, and maintaining and improving it is just as important as on-the-ground combat, if not more so.
Your outpost starts off as a small depot, but by gathering resources you can improve it and build it until it becomes an enormous 'land cruiser' with the ability to deal out its own heavy firepower. This is the very core of the Outpost: Infinity Siege experience, delivering the thrill you'd expect from a first-person shooter, but with the added sense of achievement and awe at seeing your outpost become a behemoth.
With the materials you get in the FPS sections, you can build new facilities on your outpost which increase the number of things it can do. You can also upgrade its ammo production, power generation and stability.
Don't want to spend too long on the maintenance side of things? You can also build automated facilities that will do some of the work for you and help you run the outpost smoothly.
Over time, as your outpost grows and becomes more powerful, you'll be able to venture further out into the wild, take on larger enemies and earn larger rewards as a result.
Eventually, your outpost can be used to store powerful mechs, which you can either pilot yourself or command from a distance to take on even more powerful enemies.
This brings us to Command mode. By seamlessly switching to this mode you can build support buildings and units, use and maintain outpost parts, and command support units and mecha from a distance while providing manual artillery support.

What's more, the game really comes into its own in co-op mode, where you can team up with your friends and take on different roles to fight the enemy together.
One of you may prefer to be a soldier on the ground, making use of the game's FPS mode to take on monsters face-to-face, while another may want to head out further in a mech, to investigate unexplored areas.
Meanwhile, a partner may prefer to stay back at the outpost and work as a commander, devising strategies, while another may want to focus on hauling supplies to make sure the outpost is always running at optimal capacity.
You don't have to commit to a specific role, either. You and your teammates can switch places on the fly, meaning if you've had your fill of close-quarters combat you can head back to the base and take on a more overseeing role while a friend grabs their protoslag gun and heads out into the fray.
A game with so many moving parts naturally takes time to perfect, so Outpost: Infinity Siege is still in development with a planned release window of Q3 2023.
You can, however, wishlist the game on Steam now, in preparation for the Signets' imminent attack.
Related Products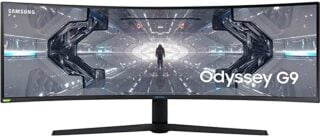 SAMSUNG 49-inch Odyssey G9 Gaming Monitor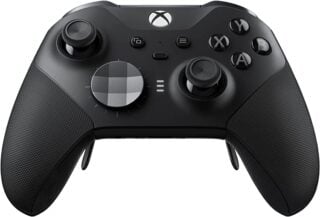 Xbox Elite Series 2 Wireless Controller
Other Products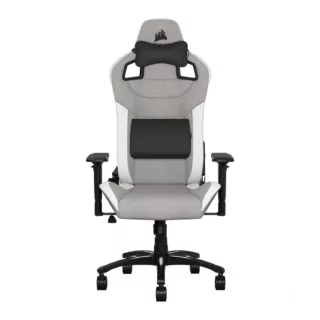 Corsair T3 RUSH Gaming Chair

£249.98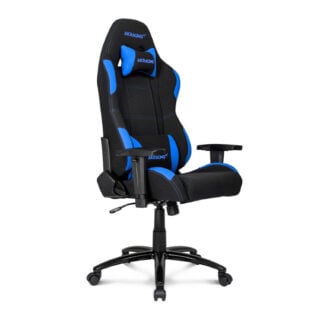 AKRacing Core Series EX Gaming Chair
Some external links on this page are affiliate links, if you click on our affiliate links and make a purchase we might receive a commission.