Outer Wilds looks set for PS4 release
Space exploration game rated for Sony's console in Korea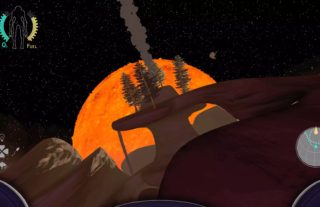 Award-winning space exploration game Outer Wilds could be coming to PS4, according to a new listing.
The Mobius Digital title has been rated for Sony's console by the Game Rating and Administrtion Committee of Korea, reports Gematsu.
Outer Wilds originally released for Xbox One and PC via the Epic Games store in May.
According to the game's official blurb, "Outer Wilds is a space exploration game where you uncover the mysteries of a solar system stuck in a time loop."
The alpha build of Outer Wilds won the Grand Prize and Excellence in Design awards at 2015's IGF awards, and has been downloaded almost 90,000 times.
Mobius raised over $126,000 from 968 backers to help develop the game, which was originally planned for release on PC, Mac and Linux through Steam.
But in an update on crowdfunding site Fig, Mobius revealed the PC version of the title would be an Epic Games store exclusive at launch, angering some backers who claimed they wouldn't have supported it had they known.
"Rest assured that we read all of your comments and our goal is to bring the game to your preferred platform as quickly as possible," Mobius added.