Outer Wilds and Disco Elysium triumph at the 2020 BAFTA Games Awards
Mobius Digital takes Best Game; Hideo Kojima honored with Fellowship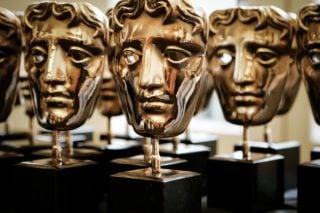 Indie games Outer Wilds and Disco Elysium were the big winners at the 2020 BAFTA Games Awards on Thursday.
This year's event – which was held digitally due to the COVID-19 pandemic – crowned Mobius Digital's action adventure its Best Game for 2020.
Outer Wilds won a further two BAFTAs for Original Property and Game Design.
Meanwhile ZA/UM's role-playing game Disco Elysium picked up three awards for Debut Game, Music and Narrative.
The games with the highest nominations, Death Stranding and Control, took home just one award each for Technical Achievement and Performer in a Supporting Role.
The 2020 event also saw Japanese designer Hideo Kojima receive the BAFTA Fellowship for his career directing games such as Metal Gear Solid and the recent PS4 exclusive Death Stranding.
"Thank you very much for this precious BAFTA Fellowship award," said Kojima. "I am very honoured and would like to take this moment to reflect on the many predecessors that came before me, as I deeply respect their contributions to entertainment, whether in movies, television, or games.
"I would also like to thank those who have supported me over the years and I will continue my commitment to creating new and innovative ways that will push the world of 'play' entertainment forward."
---
BAFTA Games Awards 2020 Winners
Animation – Luigi's Mansion 3
Artistic Achievement – Sayonara Wild Hearts
Audio Achievement – Ape Out
Best Game – Outer Wilds
British Game – Observation
Debut Game – Disco Elysium
Evolving Game – Path of Exile
Family – Untitled Goose Game
Game Beyond Entertainment – Kind Words
Game Design – Outer Wilds
Multiplayer – Apex Legends
Music – Disco Elysium
Narrative – Disco Elysium
Original Property – Outer Wilds
Performer in a Leading Role – Gonzalo Martin (Life is Strange 2)
Performer in a Supporting Role – Martti Suosalo (Control)
Technical Achievement – Death Stranding