Ousted Disco Elysium developers look set for court battle with studio owners
Devs allege they were defrauded, while ZA/UM owners accuse former employees of misconduct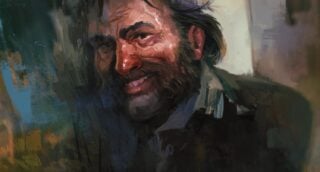 A legal battle is on the cards following a series of explosive allegations from former Disco Elysium developers and the owners of the studio that fired them.
In rival statements released on Wednesday, key creators of the celebrated detective RPG alleged they were defrauded and ousted from development studio ZA/UM, while the studio's owners claimed they were let go due to misconduct.
"We think it's time people knew what has transpired at the company", Disco Elysium game director Robert Kurvitz and art director Aleksander Rostov wrote in a Medium post.
Disco Elysium - The Final Cut announcement trailer
According to the pair, who are minority shareholders in independent, European studio ZA/UM, things started to go sour after an Estonian company called Tütreke OÜ acquired a majority shareholding in the company.
"As soon as they became majority shareholders, we were quickly excluded from daily operations, our employment was terminated and our access to the company's information was shut off," they claim. "Our firing came weeks after we started asking for documents and financial data, which is still being kept from us.
"We have now learned that Tütreke OÜ must have obtained control over Zaum Studio OÜ by fraud. We believe the money used by Tütreke OÜ to buy the majority stake was taken illegally from Zaum Studio OÜ itself, money that belonged to the studio and all shareholders but was used for the benefit of one. Money that should have gone towards making the sequel.
"We believe that these actions — which in our view, and the view of our lawyers, amount to criminal wrongdoing punishable by up to three years imprisonment — were perpetrated by [ZA/UM CEO] Ilmar Kompus and Tõnis Haavel with support from Kaur Kender, another minority shareholder."
The pair added: "We are now in the process of reviewing our legal options. Both civil claims and criminal charges are on the table — in Estonia and the United Kingdom."
However, in a statement issued to GamesIndustry.biz, ZA/UM denied accusations of fraud, and said that several employees had been dismissed due to "egregious misconduct".
"While we are confident that ZA/UM will prevail in court once all the facts are heard, we believe it is necessary to address baseless claims and falsehoods, if only to rightly defend ZA/UM and protect our employees," the studio said.
"The rumour that our decision to terminate the contracts of these individuals was taken for financial gain is entirely unfounded and does not in any way reflect the facts. It was a decision that had to be taken for the wellbeing of the collective.
"Further, ZA/UM denies any claim of financial malfeasance or fraud that is being held against us. The vast majority of profits from Disco Elysium have been invested back into the studio in order to fund our next projects, which are currently in development."
It said the employees in question were dismissed for neglecting their responsibilities, "including not working at all for almost two years while still being paid by the studio".

They were also accused of creating a toxic work environment, "misconduct in interacting with other colleagues that includes verbal abuse and gender discrimination", and "attempts to illegally sell to other gaming companies ZA/UM's intellectual property".
Disco Elysium was released in 2019 and lauded by critics. A definitive edition of the game—which won three prizes at the 2020 BAFTA Games Awards and two prizes at the 2020 Game Developers Choice Awards—hit PS4, PS5, PC and Mac in March 2021.
Related Products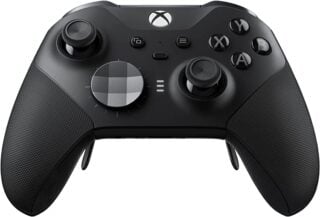 Xbox Elite Series 2 Wireless Controller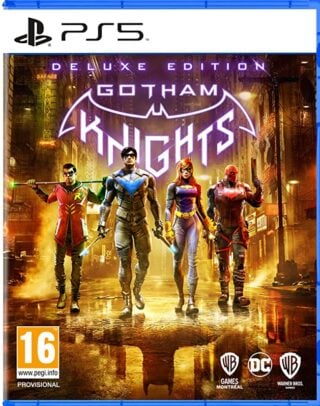 Gotham Knights - Deluxe Edition (PS5)
Other Products
Some external links on this page are affiliate links, if you click on our affiliate links and make a purchase we might receive a commission.