Only owners of Control's £30 Ultimate Edition will get a free next-gen upgrade
Remedy confirms current owners are not included in upgrade promotion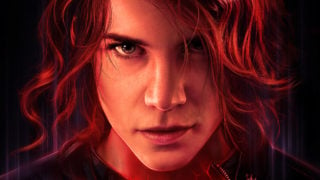 Remedy will only offer free upgrades to the next-gen version of Control to those who purchase the newly announced Ultimate Edition, which releases later this month, it's said.
Control Ultimate Edition will include the base game plus all post-release content for £29.99 (US pricing is yet to be confirmed) when it releases on Steam on August 27, followed by PS4, Xbox One and the Epic Games Store on September 10.
Digital PS5 and Xbox Series X versions will follow at the end of 2020, before physical next-gen versions arrive early in early 2021.
In a website Q&A Remedy confirmed that "the free upgrade path to Xbox Series X and PlayStation 5 version of Control is only available for Control Ultimate Edition," which means that those who purchased it previously will not be eligible.
The Steam release marks the first time the PC version of Control has been available outside of the Epic Games Store.
Earlier this month Remedy announced its intention to create a "connected universe" incorporating Control and Alan Wake in an unannounced future game.
Control's second DLC expansion, AWE, will be the first entry in the Remedy Connected Universe, the Finnish developer said. The add-on will see Alan Wake introduced into the Control story.
In addition, the company is working on a future game that will also take place in the same universe.
Earlier this year the Control developer announced a publishing deal with Epic Games, which will see it release a "AAA multi-platform game" and a "smaller-scale" project set in the same franchise.
Remedy is also working on the single-player campaign for SmileGate's Crossfire X shooter for Xbox One and Codename Vanguard, a service-based multiplayer game.
"For over 10 years, we've had a crazy dream," creative director Sam Lake wrote on the Remedy website. "The idea that the tales told in some of our games would be connected to each other, a connected world of stories and events with shared characters and lore.
"Each game is a stand-alone experience, but each game is also a doorway into a larger universe with exciting opportunities for crossover events."