Nvidia helps UE4 game developers add DLSS with plugin release
Resolution upscaling feature can now be downloaded via the UE Marketplace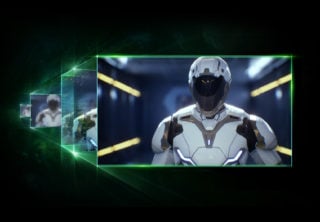 Nvidia has released a DLSS plugin for Unreal Engine 4, helping more developers add the popular resolution upscaling technology to their games.
DLSS is a feature exclusive to Nvidia's RTX graphics cards and works by using AI to upscale the resolution of PC games, effectively allowing players to achieve higher graphical settings and better frame rates from their systems.
Previously the DLSS feature was limited to just a few games, but with the introduction of DLSS 2.0 last year, Nvidia said the AI behind the upscaling did not need to be trained specifically for each individual title.
The release of the Unreal Engine 4 DLSS plugin should further broaden the accessibility of the feature, especially for smaller independent games.
According to a Digital Foundry analysis, DLSS 2.0 at any normal screen distance "looks almost as good as the real thing."
Alex Battaglia wrote of Control's DLSS last year: "The quality of the image reconstruction is so good, you'll have a hard time noticing whether it is on or off – and aspects of the image can look even better than native rendering, simply because DLSS doesn't feature some of the deficiencies found in some temporal anti-aliasing solutions."
He added: "Over the years, we've examined pretty much every 'smart upscaling' solution on the market and based on the upscaling ratios we're working with here, DLSS is delivering the best mixture of image quality and performance improvements."