Nvidia 'appologies upfront' for expected RTX 3090 stock shortages
The $1500 / £1400 video card launches today, after the 3080 sold out almost instantly last week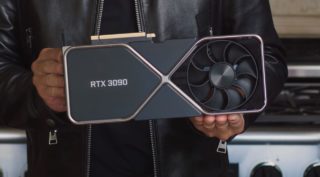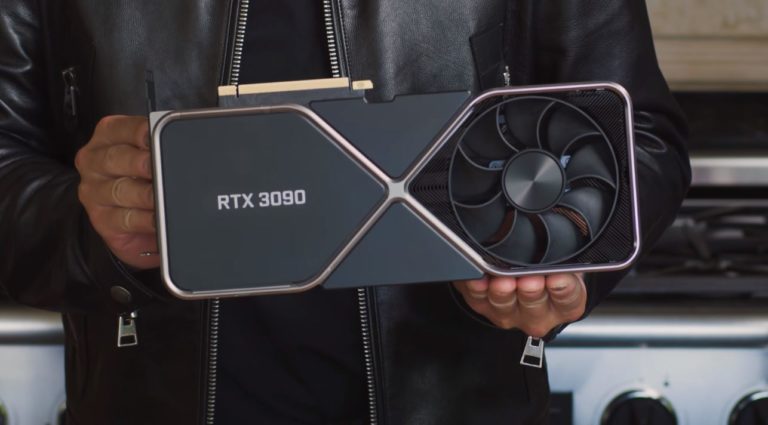 Nvidia has apologised "upfront" for expected limited supplies of its premium RTX 3090 card, which launches today.
Last week the firm's flagship RTX 3080 video card sold out almost immediately after going on sale, and in a blog post on the Nvidia site the firm suggested that it expects similar sell-outs for the higher-end model.
"Since we built GeForce RTX 3090 for a unique group of users, like the TITAN RTX before it, we want to apologise upfront that this will be in limited supply on launch day," it said. "We know this is frustrating, and we're working with our partners to increase the supply in the weeks to come."
Nvidia unveiled the "herculean" RTX 3090 earlier this month. The premium card will retail for $1500 / £1400 and features a huge 24GB of GDDR6X memory running at 19.5Gbps – enough to tackle challenging AI algorithms and power true 8K gaming, according to the company.
At 4K it's up to 50 percent faster than the Titan RTX before it, Nvidia said.
"RTX 3090 is a beast — a big ferocious GPU. A BFGPU," said CEO Jensen Huang in a live stream. "There is clearly a need for a giant GPU that is available all over the world… The 3090 is so big that for the very first time, we can play games at 60 frames per second in 8K. This is insane."
Nvidia's RTS 30 series is made up of three GPUs; the flagship GeForce RTX 3080, the GeForce RTX 3070 and the "ferocious" $1500 GeForce RTX 3090.
Starting at $700 / £650, the RTX 3080 is the 30 Series' flagsghip model and features GDDR6X memory running at 19Gbps. According to Nvidia, the 3080 is capable of double the performance of a $1200 RTX 2080 Ti for almost half the price.
Meanwhile, the cheaper $500 / £470 RTX 3070 features 8GB of GDDR6 memory and also delivers more performance than a 2080 Ti at less than half the price. It's planned for release in October.