Nuclear Throne and Ruiner are now free on the Epic Games store
They'll be replaced by The Messenger next week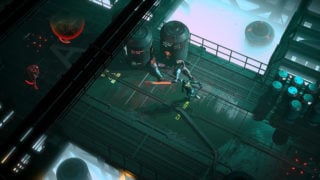 Nuclear Throne and Ruiner are now free to download from the Epic Games store.
Vlambeer's Nucelar Throne is a post-apocalyptic roguelike-like top-down shooter that originally released in 2015.
Normally priced at £9.29, the PC version of the game has a Metascore of 88 on review aggregation site Metacritic.
Ruiner, which is developed by Reikon Games and published by Devolver Digital, is a futuristic action shooter with a Metascore of 75. It usually costs £14.99.
Both titles will be free to download until November 14, when they'll be replaced by action-platformer The Messenger.
Developed by Sabotage Studios and published by Devolver Digital in August 2018, the PC version of The Messenger has a Metascore of 83.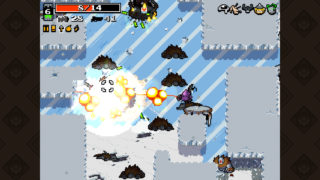 Epic originally launched a bi-monthly free game offer alongside its PC storefront in December 2018 but said in mid-May that it was increasing the frequency of the offer to one free game per week until the end of 2019.
Titles offered for free have included Alan Wake, For Honor, Limbo, This War of Mine, Overcooked, World of Goo, Transistor, The Witness, Hyper Light Drifter, Fez, Inside, Celeste, Metro 2033 Redux, Minit, Alan Wake's American Nightmare and Observer.
The Epic Games store's October update redesigned the storefront experience to simplify finding games on the site.
Upcoming features include enabling players to create wishlists which alert them when products they've tagged receive a price discount or promotion, and an updated library grid view.
Epic's also working with OpenCritic to add critic reviews on its product pages.