Now Xbox is getting its own Adidas branded shoes
The leaked images follow Nike and Sony's PS5 shoe collaboration announcement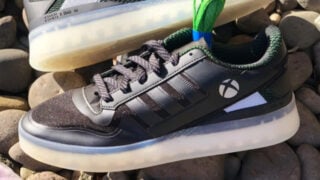 Adidas is reportedly collaborating with Microsoft to make a series of Xbox branded shoes.
Complex reports that the first of Adidas's Xbox-branded shoes could release as early as next month, with more designs to follow in October.
According to documents obtained by Complex, the shoes released in June will be a promo version of a new shoe called the Forum Tech Boost. These will be followed by two pairs of Adidas's Forum Mid basketball sneakers in October, and a release of the Forum Tech in November.
The site also claims that more Xbox shoe designs are planned for 2022.
Sony and Nike confirmed their own collaboration last week, which is seeing the pair work with basketball star Paul George to release basketball shoes based on the design of the PlayStation 5.
The PG 5 PlayStation 5 colorway shoes are designed to look like the PS5 console, with a white, blue and black design, and will be available in select regions on May 14.
The shoes were created by designers at both Nike and PlayStation, including the PS5 designer Yujin Morisawa, to make sure they resemble the console.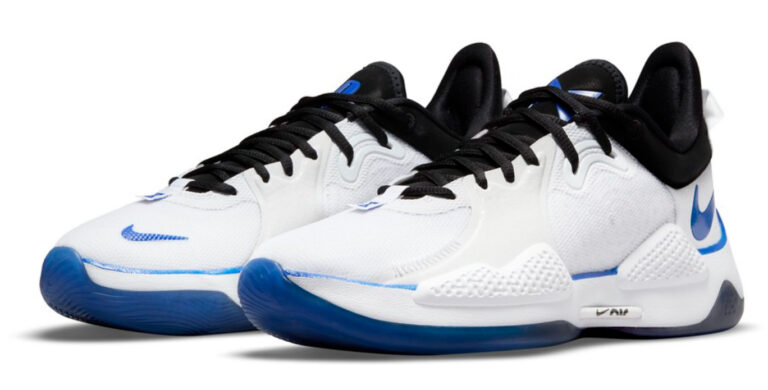 "Like many of you, I've been a die-hard PlayStation fan all my life, so it's an honor to introduce my newest creative project with my favourite brands: the PG 5 PlayStation 5 colorway," George said on the official PlayStation Blog.
As well as the blue and black details on the shoes, the tongues contain the PlayStation logo and Paul George's PG logo. The PlayStation button symbols can also be found on the shoes.