Now even Worms is getting its own NFTs
Team17 is teaming up with an NFT group to make the "potentially quite valuable" MetaWorms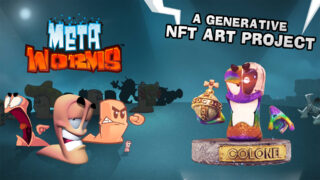 Team17 is the latest publisher to enter the NFT scene, with an upcoming range based on its Worms series.
The MetaWorms scheme is part of a partnership between Team17 and NFT and blockchain company Reality Gaming Group.
The NFTs will "encompass content from across the 26-year history" of the Worms series, and will consist of "unique, generative artwork," the pair claim.
According to Reality Gaming Group, each NFT is "one-of-a-kind and cannot be copied, which makes them scarce and potentially quite valuable".
UPDATE 01/02/22: Team17 has quickly U-turned on its plans to enter the NFT space following a backlash from business partners and fans.
ORIGINAL STORY CONTINUES: Reality Gaming Group claims that its NFTs are connected to its "own side-chain of the Ethereum mainnet", which it claims makes them more environmentally friendly. It claims that the cost of minting 100,000 NFTs uses the same energy as the yearly kettle use of 11 households.
But energy use is only one of the concerns that NFT sceptics have, and the MetaWorms website doesn't currently give any information on what these NFTs will actually do, or how much they'll cost.
In a statement, Team17 head of publishing Harley Homewood said: "Worms remains an iconic franchise in global gaming with tens of millions of fans around the world, so we're really excited and proud to announce our partnership with Reality Gaming Group ahead of the release of highly limited edition artwork NFTs later this year.
"The ultra-low energy technology Reality Gaming Group uses, together with their carbon neutral servers, played an essential part of the reassurances we sought before our agreement; we're very much looking forward to giving Worms fans a chance to own a piece of our history."
The move is already being criticised by former employees, including Steph McStea, who was a senior QA analyst at the publisher and earned a spot on GamesIndustry.biz's 100 Rising Stars 2018 list for being an ambassador for Women in Games and a contributor to Girls Make Games.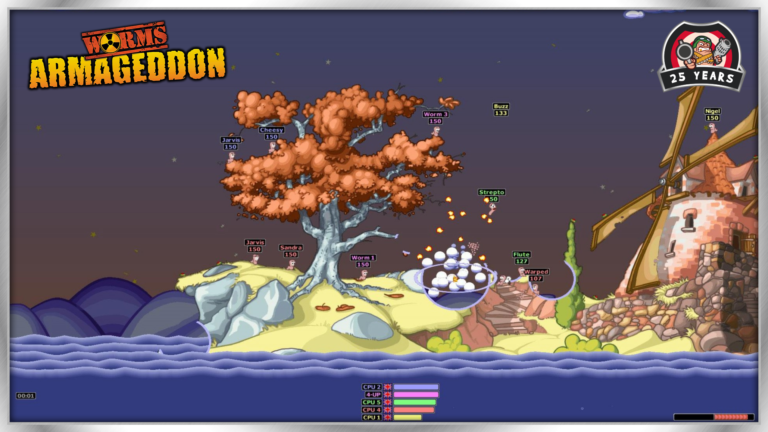 "Refusal to listen to your staff regarding poor wage is one thing, refusing to listen to them regarding severe environmental impact is another," McStea tweeted. "This is not the studio I used to love."
Numerous game companies have already started selling digital items as NFTs, including Konami and Atari, though this has attracted criticism from some due to the format's high carbon footprint and what many perceive to be cynical implementation.
Last week a Ubisoft executive said the company is proceeding with its plans to implement NFTs in its games, claiming players just "don't get it".
Despite the apparent surge in NFT schemes, a recent GDC survey of over 2700 game developers showed that 70% have no interest in implementing NFTs in their games.
Related Products
Some external links on this page are affiliate links, if you click on our affiliate links and make a purchase we might receive a commission.