November's Xbox update includes new accessibility and controller features
It also targets console shutdown issues when playing certain games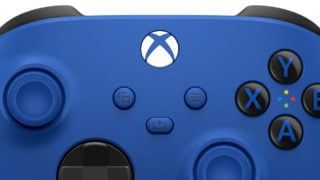 Microsoft has detailed November's Xbox update, which is rolling out now.
The update's headline features are new and improved colour filters on Xbox Series X/S, new accessibility feature tags in the Microsoft Store, updated volume and audio output settings for all Xbox consoles, and a new controller firmware update.
Microsoft also said November's update includes fixes reducing console shutdowns and improving the stability of Xbox Series X consoles when playing games such as NBA 2K22, FIFA 22 and Battlefield 2042.
Xbox Cloud Gaming Now Available on Xbox Series X|S and Xbox One
It first said in September that it was investigating reports of consoles powering off or quitting to home when playing some games.
The new and improved colour filters on Xbox Series X/S are designed to make gaming easier for people with colour blindness or colour vision deficiency, by enabling them to better customise the visual experience to help distinguish between colours.
Xbox has also added accessibility tags to its digital store to help players with disabilities identify whether a game is suitable for them prior to purchasing.
Updated volume and audio output settings on all consoles make relevant settings easier to access and include new options such as the ability to mute speaker audio when the headset is attached, according to Microsoft.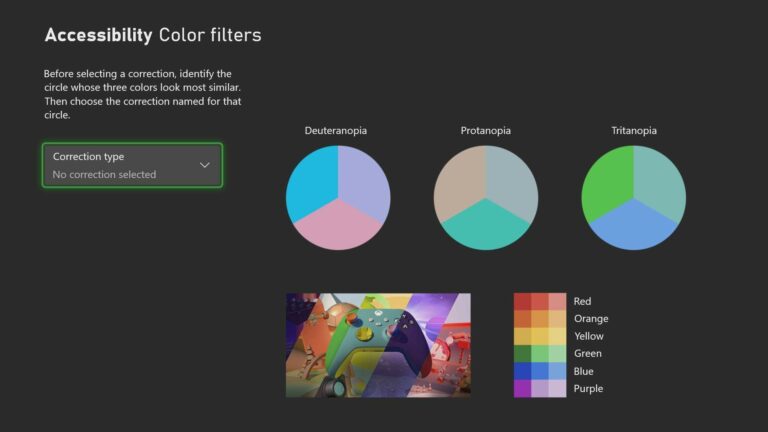 November's update also adds two Xbox Series X/S controller features, Dynamic Latency Input and Bluetooth Low Energy, to Xbox One controllers with Bluetooth support, Xbox Elite Wireless Controller Series 2 and the Xbox Adaptive Controller.
Dynamic Latency Input sends controller inputs to consoles more efficiently, reducing input lag (the time between pressing a button and seeing the result on screen), while Bluetooth Low Energy allows for better compatibility with non-Xbox devices including improved pairing experiences.
Microsoft has also launched Xbox Cloud Gaming for consoles, which is rolling out with November's update to a subset of players and scaling to all users over the coming weeks.
It allows players to access Xbox Game Pass titles without downloading them and jump into multiplayer sessions with friends for games that aren't installed on the physical console.
Xbox Cloud Gaming also enables Xbox One owners to play selected Xbox Series X/S games like Recompile, The Medium and The Riftbreaker via cloud gaming.