November 2021's Xbox Live Games with Gold titles have been announced
Moving Out, Kingdom Two Crowns, Rocket Knight, and Lego Batman 2 DC Super Heroes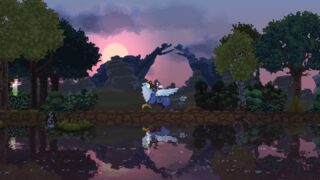 November 2021's Xbox Live Games with Gold titles have been revealed.
On Xbox One and Xbox Series X/S, subscribers will be able to download Moving Out (normally $24.99 / £19.99) for free throughout November.
Kingdom Two Crowns (normally $19.99 / £15.99) will be available as a free download from November 16 to December 15.
Xbox - November 2021 Games with Gold
Xbox 360 game Rocket Knight (normally $14.99 / £9.99) will be free for Xbox Live Gold members from November 1-15.
And from November 16 until the end of the month, Xbox 360 title Lego Batman 2 DC Super Heroes (normally $19.99 / £14.99) will be free to download.
As part of October 2021's Xbox Games with Gold line-up, members can download Aaero and Resident Evil Code: Veronica X for free until the end of this month, while Hover is available until November 15.
Earlier this week, Microsoft reported a 16% increase in quarterly revenue for its gaming business, driven by ongoing demand for Xbox Series X/S consoles.
The company recently dated the next wave of titles coming to Xbox Game Pass, including Dragon Ball FighterZ, Age of Empires IV, Alan Wake's American Nightmare and The Forgotten City.