No Man's Sky creator says 'we're not done yet by a long shot'
Sean Murray insists there are plenty more updates to come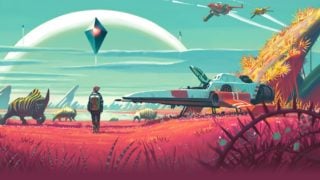 The creator of No Man's Sky has stated that his studio has no plans to stop making new content for the game.
Hello Games founder Sean Murray told IGN that the team intends to continue releasing new updates for the title.
"[For] as many updates as we've done since launch and as many bucket list items we've checked off, our list of things we're excited about never seems to get any shorter," Murray said.
"The team are always coming up with new things that they want to do with the game: new content and features and areas for improvement.
"I'm amazed that the energy levels are as high now as they've ever been. We tend not to talk about what's on that list publicly but suffice to say we're not done yet by a long shot."
On Wednesday the game received Sentinel, the game's 19th major new content update and its 136th new update overall.
Sentinel adds the ability to reprogram and adopt an AI drone to accompanies players on missions, as well as new Sentinel enemies.
Murray stated that each new update highlights new things for the team to work on, meaning its roadmap is never truly finished.
"I like to think that No Man's Sky is such a large game that we have to paint in broad brush strokes, and then each update comes along and fills in some finer detail but also paints more new broad strokes," he explained.
"That's certainly the case here. If you look at our [Sentinel] patch notes, you'll see an absolute ton of refinements, but also huge new features too."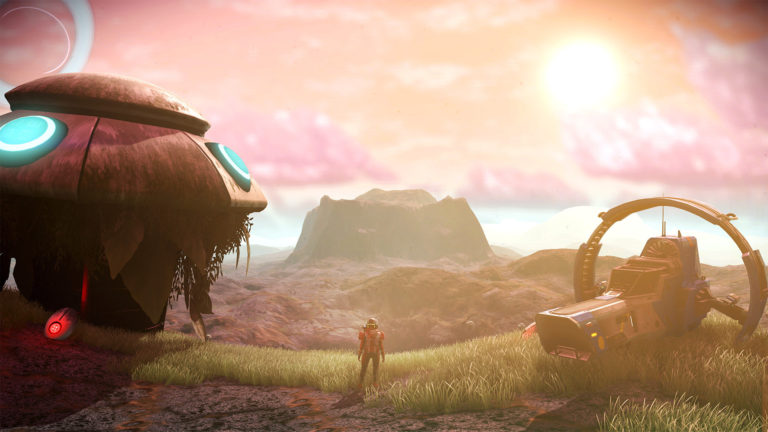 No Man's Sky will be released on Nintendo Switch later this year, and will contain all updates up to and including Sentinel.
Murray also said in 2020 that Hello Games was working on a new project described as "a huge, ambitious game like No Man's Sky".
Speaking to Polygon, Murray confirmed the unannounced game wasn't a sequel to No Man's Sky, nor a small title like the then recently released adventure game The Last Campfire.
"I had worked at EA before I started Hello Games, and we'd just done lots of sequels," he said. "Everything that I worked on was the sequel to something. I found that a bit of a depressing thing in some ways. It was part of the reason for moving."
While Murray would not reveal details on the new game, he said he had learned plenty of lessons from No Man's Sky, which received a mixed reception at release following years of marketing hype, but eventually gained a large fanbase following continued improvements via updates.
Related Products
Other Products
Some external links on this page are affiliate links, if you click on our affiliate links and make a purchase we might receive a commission.