Nintendo's second official retail store launches in Israel
Third store based in Toyko set to follow later this year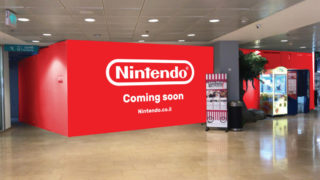 Nintendo has launched only its second official retail outlet, in Tel Aviv, Israel.
According to Nintendo Life, the store is based at the Dizengoff Center shopping mall and opened its doors on Monday.
The outlet is spread over 150 square meters, GeekTime reports. In addition to selling Nintendo consoles, games and character-based merchandise, it's designed to be a place where Nintendo fans can meet up and participate in events including gaming tournaments, and have their photos taken with mascots such as Mario and Luigi.
Prior to the opening of an official online store in March, Israelis wanting to buy Nintendo products had to import them from abroad.
Nintendo's first official retail store launched in New York's Rockefeller Center in 2005. It was recently used as a venue for fans to watch the Nintendo Direct E3 2019 broadcast.
A third official Nintendo retail outlet is scheduled to launch in Tokyo this fall.