Nintendo's next console: Shareholders ask about backwards compatibility and more
The company wants Nintendo Accounts to help customers "smoothly transition" to its next console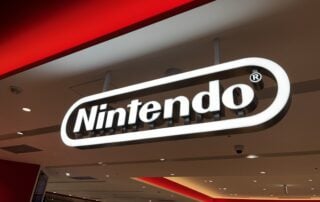 Nintendo was faced with fresh questions about its next generation console plans during its 83rd annual general meeting of shareholders last week.
In May, Nintendo reported a slowdown in Switch console sales but suggested no new hardware would launch before April 2024.
Following its sales update, Nikkei Asia claimed to have been informed by a source close to Nintendo that work on the company's next console appears to be going smoothly.
Unsurprisingly, several questions during this month's shareholder meeting were about its plans for future hardware, including backwards compatibility support.
Nintendo 3DS and Wii U games purchased through Nintendo eShop can't be transferred to Switch, and one shareholder suggested it would be disheartening if this was also the case with Nintendo's next console.
Asked for his thoughts on this, company president Shuntaro Furukawa responded (translated by VGC contributor Robert Sephazon): "We are always considering various things about the specifications of future hardware, but at this stage, I would like to refrain from making any specific comments about future hardware.
"As for the sales style of Nintendo Switch software, there are different types like physical package software bought in stores, download versions of package software, and download-only software.
"Many of our customers have been playing on the Nintendo Switch with download software or download-only software, and compared to previous game consoles, the ratio of digital sales has been increasing.
"As a company, we would like to continue proposing unique gameplay through dedicated game consoles that integrate hardware and software in the future, so please look forward to it."
Asked if the company could share any specific strategies for moving from Switch to its next console, Furukawa told shareholders the company wants to utilise Nintendo Accounts to help make the transition process a smooth one for customers.

"Regarding the transition to the next generation, in the past, hardware was the only means for us to connect with our customers, and every time we released a new console, we had to rebuild our relationship with our customers," he said.
"However, with the Nintendo Switch, we have been able to directly connect with various customers through the Nintendo Account system. The Nintendo Account is not only usable for those with game consoles, but also for customers on mobile devices, and the current number of accounts exceeds 290 million.
"In the transition from the Nintendo Switch to the next generation console, we would like to make sure that customers can smoothly transition while still utilising their Nintendo Accounts."
Nintendo has also previously emphasised the importance of Nintendo Account integration for its next console.
Nintendo Accounts were introduced in 2016 as a means of unifying the user experience between Nintendo's mobile games, online stores and consoles. Players on mobile can receive rewards for completing challenges in console games and share a friends list.
The accounts were integrated with Nintendo Switch when it launched in 2017, tracking user data such as friend lists, save files, experience data, software purchase history and more.
Nintendo said last month that it sold 17.97 million Switch consoles during the fiscal year ended in March, taking lifetime sales to 125.62 million, a feat only bettered by its Nintendo DS handheld (154.02 million) and Sony's PlayStation 2 (155 million).
With Switch having now entered its seventh year on the market, Nintendo expects to sell 15 million units during the current fiscal year, which would represent a 16.5% year-over-year decline.
Related Products
Other Products
Some external links on this page are affiliate links, if you click on our affiliate links and make a purchase we might receive a commission.