Nintendo's new WarioWare game contains Luigi's Mansion beta assets
Fans are using the E3 2001 graphics to rebuild a pre-release version of the game
Nintendo's latest WarioWare game has inadvertently led to the discovery of several Luigi's Mansion beta assets.
As is traditional for the series, WarioWare: Get It Together contains many microgames based on classic Nintendo games, one of which has players hunting for ghosts in the spooky GameCube launch title.
However, following the game's release this week, fans working on a restoration of the E3 2001 Luigi's Mansion version discovered that WarioWare's microgame actually contains pre-release assets, with more detail than in the final game.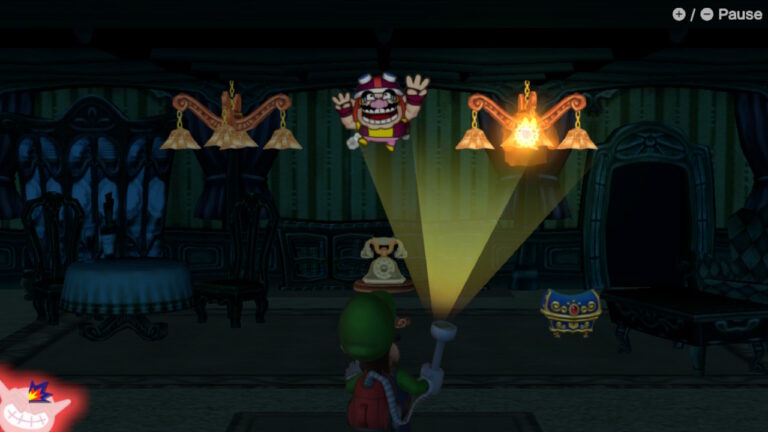 The assets include furniture such as chairs, sofas and tablecloths at much higher resolution than was included in the final GameCube game.
It's a significant find for video game historians, and Luigi's Mansion Beta Restoration mod developer Portable Productions has already put the WarioWare assets into a working version of the game (see below).
The Luigi's Mansion Beta Restoration mod is described as a "1:1 recreation" of the game's first public demo shown at E3 2021, which includes various differences to the final game including new characters, gameplay systems and scenery.
"This 1:1 recreation is my love letter to the Luigi's Mansion community, so please take a moment to embrace, the most accurate Luigi's Mansion beta restoration OF ALL TIME," the mod developer behind Luigi's Mansion Beta Restoration says.
In VGC's WarioWare: Get it Together review we called the Switch entry "arguably a better multiplayer game than a solo one".
"The Switch game's attraction is the same as it's always been for the WarioWare series – personality, replayability and humour – with the added bonus of a strong multiplayer suite. Its latest gimmick isn't as strong as in previous entries, but it's not enough to spoil the throwaway fun."
Related Products
Other Products
Some external links on this page are affiliate links, if you click on our affiliate links and make a purchase we might receive a commission.