Nintendo 'working on three Metroid games', insider claims
New 2D entry and Prime Trilogy port said to be in the works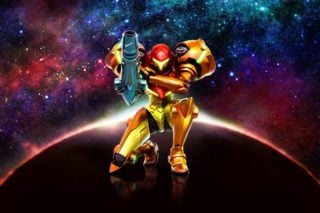 Nintendo is working on a pair of Metroid titles for Nintendo Switch, in addition to Retro Studios' Metroid Prime 4, it's been claimed.
According to noted industry tipster LeakyPandy, Nintendo will release Metroid Prime Trilogy HD for Switch and a 'Samus Returns-style' remake of Super Metroid in its next two fiscal years.
The Prime Trilogy HD report echoes a claim from a senior journalist that the Switch port has been long finished, but that its release has been delayed due to the prolonged development of Prime 4.
According to Kindy Funny's Inram Khan, Metroid Prime Trilogy HD was originally planned to be announced at 2018's Game Awards in December – right around the time Metroid Prime 4's development was rebooted. The 2019 Game Awards is due to take place in mid-December.
Samus Returns was itself a remake of the 1991 series entry Metroid 2, developed by Spanish studio MercurySteam.
The title was well received critically and series producer Yoshio Sakamoto has previously said he would like to create another 2D Metroid title.
Nintendo announced earlier this year that it had decided to "restart development from the beginning" for Metroid Prime 4, with producer Kensuke Tanabe calling in Retro to take over the project from its original, unannounced developer.
Retro has been hiring for Metroid Prime 4 ever since and its jobs page is still advertising for an art director, environment designer and more. Retro recently recruited veteran Halo creative Kyle Hefley as the studio's new lead character artist.
Around half of the full-time developers who worked on Metroid Prime 3 remain at Retro Studios, according to VGC analysis conducted in August. It found that a core team of around 50 people worked full-time on the 2007 Wii shooter and around 27 remained at the Texas-based developer, including four contractors made permanent.
Crucially, five of Metroid Prime 3's 11 designers were still at Retro and potentially working on the upcoming Metroid Prime 4.
However, from the original Metroid Prime – which released almost two decades ago – less than 10 of the 40-plus team members remained at Retro and virtually all of the lead creators had moved on.