Nintendo will release a free version of 51 Worldwide Games on the eShop
Four single-player games included for free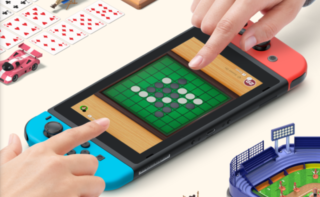 Nintendo has announced a free 'Pocket Edition' of 51 Worldwide Games.
Pocket Edition will be available to download alongside the full game on Friday, June 5 and allow users to play locally with another player who owns the full version of the game.
The Pocket Edition will also include four single-player games for free: Dominoes, Four in a Row, President and Slot Cars.
51 Worldwide Games (or Clubhouse Games: 51 Worldwide Classics as it's known in the US) is a compilation of classic games such as Chess and Solitaire, regional oddities such as Nintendo's heritage game Hanafuda, and modern 3D takes on the likes of Bowling and Darts.
In VGC's 51 Worldwide Games review, our critic called the Switch exclusive "a polished package of classic and modern games the entire family will enjoy."
"If you'll forgive us for digging out a tired cliché, there really is something for the whole family in this Nintendo Switch package and it's expectedly presented with the level of polish, clarity and warm personality that has become synonymous with the Japanese giant."