Nintendo will finally allow users to cancel eShop pre-orders from today
But new policy is only active more than a week ahead of a pre-ordered game's release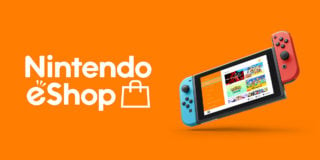 Nintendo has added the ability to cancel digital game pre-orders on the Nintendo eShop for the first time.
From today, users will be able to cancel pre-orders made on the Nintendo Switch's digital store up to seven days prior to the pre-purchased game's release date. The cancellation can be made via the Shop Menu within users' Nintendo Account settings on Nintendo Switch.
Payment will now be deducted from users' accounts seven days before the pre-ordered game's release date, instead of at the time of purchase as was previously the case. However, for pre-orders placed within seven days of release, payment will still be processed immediately.
While Sony and Microsoft have allowed users to change their mind about digital pre-orders and cancel prior to release, Nintendo previously did not, both in Europe and the US.
In contrast to Nintendo, Sony and Microsoft also allow users to request digital refunds after a product has been released, although whether or not one will be granted may depend on individual circumstances.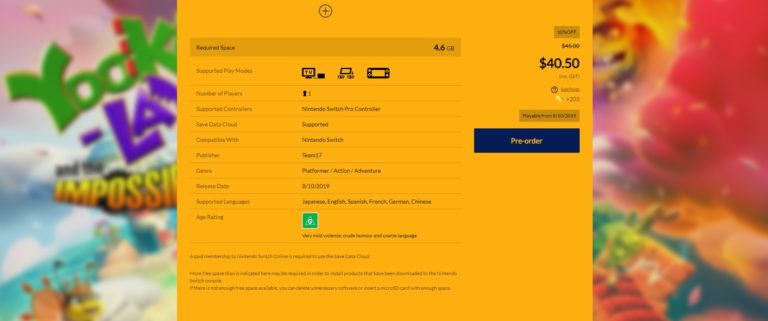 Last year Nintendo was sued by German and Norwegian consumer rights authorities over the issue, with the groups claiming that prohibiting the cancellation of pre-orders was in violation of European law.
However, a German court eventually ruled that Nintendo of Europe was not required to refund consumers who want to cancel digital pre-orders.
Previously, when users pre-ordered a digital game from the Nintendo eShop, they were required to consent to a non-playable version of the product being pre-loaded to their console. Nintendo successfully argued that this download represented the completion of its contract, rather than when the software was playable.
The decision has been appealed but it could reportedly take up to a year and a half before the case reaches court again.
PlayStation introduced a new PlayStation Store refund policy last year, which gave users 14 days to cancel their PS4 digital purchases. The new terms cover pre-ordered content, as well as released games and DLC that players have not yet started to download or stream.
Shortly after the PS4 policy change, the UK's Competition and Markets Authority launched an investigation to determine whether Sony, Microsoft and Nintendo's online gaming contracts breached consumer protection laws.
Related Products
Other Products
Some external links on this page are affiliate links, if you click on our affiliate links and make a purchase we might receive a commission.