Nintendo to remove Fire Emblem voice actor after admission of abuse
Byleth character to have dialogue replaced via update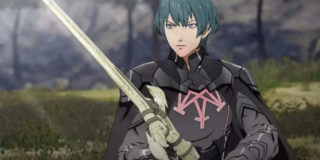 Nintendo will remove a voice actor from Fire Emblem: Three Houses after he admitted to instances of abuse in a social media post.
Chris Niosi voices the character Byleth in the Switch RPG, as well as mobile title Fire Emblem Heroes.
In a lengthy post on Tumblr this month, Niosi published an admission that he had "horribly mistreated and abused friends, colleagues and even my significant others," following accusations from one of his previous partners.
Since the post, Nintendo removed Niosi's name from the credits of Fire Emblem Heroes and it's now confirmed his Three Houses dialogue will be replaced in a future update.
"After assessing the situation, we decided to re-record the character's voiceovers in Fire Emblem: Three Houses and Fire Emblem Heroes with another actor," Nintendo said in a statement issued to Go Nintendo. "The new voiceovers will be included in a future patch."
Niosi has voiced characters in well known game and animation series such as Pokémon, Bakuman, Tales of Zestiria, Sailor Moon and Octopath Traveler.
Fire Emblem: Three Houses was released for Nintendo Switch this week.
VGC's Fire Emblem: Three Houses review calls the game a "real achievement" even if it does sometimes strain under the weight of its grand ambitions.