Nintendo takes action against Mario 64 PC port
Download links and YouTube videos targeted following fan-made port's release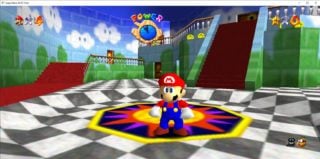 Nintendo has acted against sites hosting a fan-made Super Mario 64 PC port.
Released last week, the unofficial Super Mario 64 PC port was made possible by a 2019 recompilation project which saw fans reverse engineer the game's source code.
The DirectX 12-powered port allows players to run Mario 64 natively on PC at far higher resolutions than the original, such as native 4K or in ultra-widescreen mode. Players can also use modern peripherals such as Microsoft's Xbox One controller.
---
VGC's Nintendo Features:
History of Mario Kart | Best Wii Games | Best N64 Games | Best GameCube Games | Switch classic games | How to buy Switch games from different regions | Super Nintendo World Stamps guide | Super Nintendo World Keys guide | Pokémon Go free codes
---
It's even possible to add modern visual effects to Super Mario 64 via third-party app Reshade, including primitive ray tracing.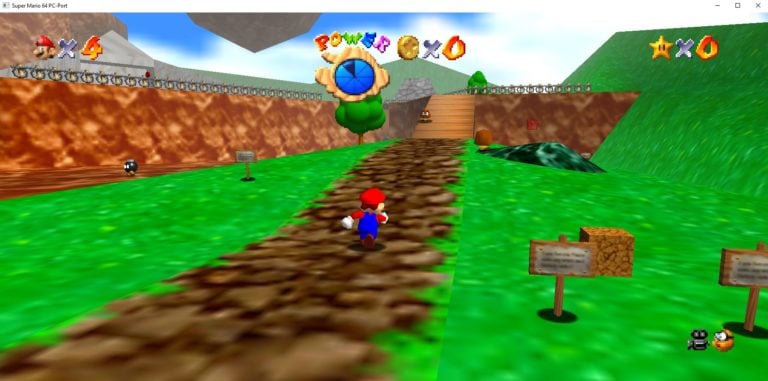 Unsurprisingly, Nintendo's legal representatives have begun targeting sites hosting the compiled version of the Mario 64 PC port, as well as at least one video showing gameplay.
Publication Torrent Freak reports that links to download the executable have begun disappearing from file-hosting sites.
The action is reportedly being taken by US-based law firm Wildwood Law Group LLC, a company known to work with Nintendo in its efforts to suppress the availability of modding tools.
One of its complaints filed with Google this week is said to read: "The copyrighted work is Nintendo's Super Mario 64 video game, including the audio-visual work, software, and fictional character depictions covered by U.S. Copyright Reg. No. PA[REDACTED]."
"The reported file contains an unauthorized derivative work based on Nintendo's copyrighted work."
At least one YouTube video showing the Super Mario 64 PC port in action has also been removed from YouTube. A video previously embedded on VGC (but uploaded by a third-party) was deleted following a copyright complaint from an unknown entity.
Despite the action, the Mario 64 PC executable is still being actively shared on some social media sites, despite a commitment to suppressing it by some platforms such as Reddit.
In unrelated news, there was reportedly a significant leak of legacy Nintendo console data last week, including the original source code for Nintendo 64, GameCube and Wii.
The data could, in theory, be used to create illegal clone hardware able to run software and operate exactly like the original systems.
The PC emulation community could also theoretically use the data to improve their software so that it imitates the original systems perfectly. However, since the leaked documentation has been illegally obtained this would put them in murky territory.
As first revealed by VGC, Nintendo will reveal plans to re-release most of Super Mario's 35-year back catalogue this year, remastered for Nintendo Switch, including Super Mario 64.
Related Products
Super Mario Odyssey
Other Products
Some external links on this page are affiliate links, if you click on our affiliate links and make a purchase we might receive a commission.