Nintendo Switch clears 122m to outsell Game Boy, PlayStation 4
But Nintendo has lowered its sales targets for the fiscal year; In software, Pokemon sold 20 million in 6 weeks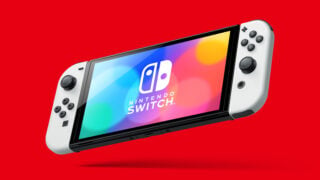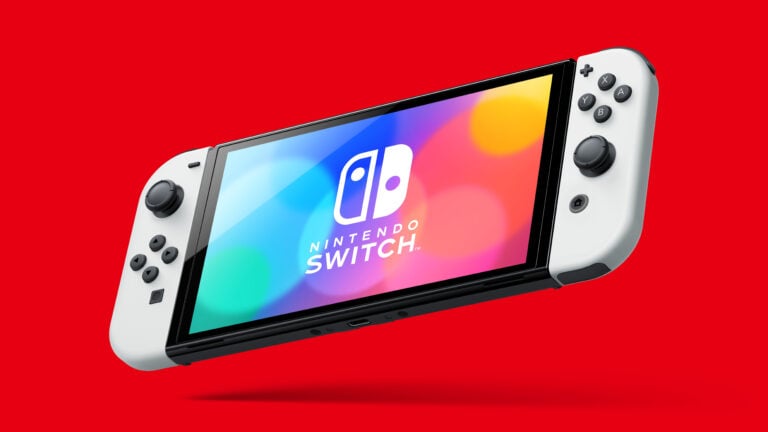 Nintendo has now sold 122.55 million Switch consoles as of December 31, up from 114 million, but the company still lowered its sales targets for the end of its current fiscal year.
The figure means that Switch has now officially outsold the Game Boy (including Game Boy Color at 118.69m) and Sony's PlayStation 4 (117.2m)
Last year Switch was already confirmed as the best-selling Nintendo home console of all-time, beating Wii's 101.63m. However, it still has a way to go before it matches Nintendo DS's 154.02 million units sold. Outside of Nintendo's own consoles, only PlayStation 2 (155m) has outsold Nintendo Switch.
Switch has now reached 994 million games shipped since it launched in 2017, which is more than any other Nintendo console (DS is closest at 948.7m games shipped).
In its results for the first nine months of FY23, the Japanese company said its net sales were down 1.9% at 1,295 billion yen ($9.9 billion) and net profit was down 5.8% at 346.2 billion yen ($2.6 billion)
The best-selling Switch games
*As of December 31, 2022
Mario Kart 8 Deluxe – 52m (+3.6m)
Animal Crossing: New Horizons – 41.59m (+1.42m)
Super Smash Bros. Ultimate – 30.44m (+0.91m)
Legend of Zelda: Breath of the Wild – 29m (+1.21m)
Pokemon Sword/Shield – 25.68m (+0.31m)
Super Mario Odyssey – 25.12m (+0.68m)
Pokémon Scarlet & Violet – 20.61m (New)
Super Mario Party – 18.79m (+0.44m)
Ring Fit Adventure – 15.22m (+0.35m)
Pokemon Let's Go – 15.07m (+0.26m)
---
The company said the decline was partly due to fluctuations in foreign exchange markets, and a 21.3% year-on-year decline in hardware sales compared to the same time last year (14.91 million vs. 18.95 million) which it said was mainly due to a shortage of semiconductors that impacted production until around late summer.
Due to this decline, Nintendo has lowered its forecast for the second quarter in a row.
It now expects to sell 18 million consoles by the end of March, it said, which is down from the 19 million predicted in the previous quarter, and 21 million before that. It also lowered its forecast for its full-year earnings .
That would mean that, as it approaches its seventh year on the market, Switch sales will have declined for two fiscal years in a row (down from 23m units in FY22 and 28.8m in FY21).
Despite the hardware decline, Switch software sales remain strong at 172.11 million units for the first nine months of the fiscal year (down 4% year-on-year).
New entry Pokémon Scarlet and Violet sold a huge 20.61 million copies in the six weeks up to December 31, 2022, while Splatoon 3 sold 10.13m, and Switch Sports sold 8.61 million.


In addition, among the titles released through the end of the previous fiscal year, Mario Kart 8 Deluxe sold 6.66 million units (for cumulative sales of 52 million) and Kirby and the Forgotten Land sold 3.47 million units (for cumulative sales of 6.12 million).
Nintendo's results came as a negative surprise to some market analysts, with Toyo Securities' Hideki Yasuda telling Bloomberg: "The outcome was weak and that's a surprise.
"The year-end holiday season suggested sales of hardware weren't that strong despite amplified supply, which also weakened sales of software. It's now clear that the Switch's momentum is downward."
The analyst added that he believed Nintendo could improve Switch sales with special edition consoles and the release of the next Legend of Zelda game.
"If Nintendo prepares at least two special editions, it can still sell more than 20 million units in the next fiscal year," Yasuda said. "Without that, sales would be 18 million or fewer, which, to be honest, is still strong for hardware of that age."
Related Products
Other Products
Some external links on this page are affiliate links, if you click on our affiliate links and make a purchase we might receive a commission.