Nintendo Switch and Madden NFL 20 top US sales in July
Annual sports title beats Fire Emblem: Three Houses to the No.1 spot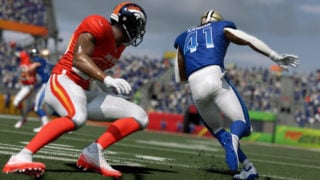 Nintendo Switch continued to lead US hardware sales in July, while Madden NFL 20 debuted at No.1 on the monthly software chart, according to data from market research firm the NPD Group.
2019 marks the 20th consecutive year that a Madden NFL title has been the best-selling game in its release month, according to NPD analyst Mat Piscatella.
While Madden NFL 20 was released on August 2, NPD's four-week July reporting period covers July 7 to August 3.
Madden NFL 20 is already the 8th best-selling game of 2019 and the series remains the top-selling sports property in US history.
Six of July's top 10 best-selling games were Nintendo platform exclusives, including Fire Emblem: Three Houses, which debuted at No.2. The game enjoyed the biggest launch of a Fire Emblem title in US history and is now second to only Fire Emblem: Awakening in terms of lifetime franchise sales.
Sales of tracked video game software totalled $340 million in July 2019, up 34 percent year-over-year, driven by Madden making July's reporting period, whereas in 2018 it fell in August's.
Year-to-date dollar sales of tracked video game software have increased five percent to $2.9 billion, with Nintendo and PlayStation showing year-over-year growth.
Hardware spending in July 2019 totalled $169 million, down 22 percent from the same period in 2018.
Year-to-date hardware spending has declined 21 percent versus 2018, to $1.5 billion, with Switch the only platform to record year-on-year growth
July 2019 top 20 US games
Madden NFL 20
Fire Emblem: Three Houses*
Marvel: Ultimate Alliance 3: The Black Order*
Mario Kart 8*
Tom Clancy's Rainbow Six: Siege
Call of Duty: Black Ops IIII^
Crash Team Racing: Nitro Fueled
Red Dead Redemption II
Tom Clancy's The Division 2^
MLB 19: The Show
New Super Mario Bros. U Deluxe*
NBA 2K19
Assassin's Creed: Odyssey
* Digital sales not included
^ PC digital sales not included
# Minecraft digital sales on PS4 and Xbox One included
Top 10 selling games in 2019 so far
Mortal Kombat 11
Tom Clancy's The Division 2^
Resident Evil 2 2019
Super Smash Bros. Ultimate*
Red Dead Redemption II
Madden NFL 20
MLB 19: The Show
* Digital sales not included
^ PC digital sales not included
# Minecraft digital sales on PS4 and Xbox One included